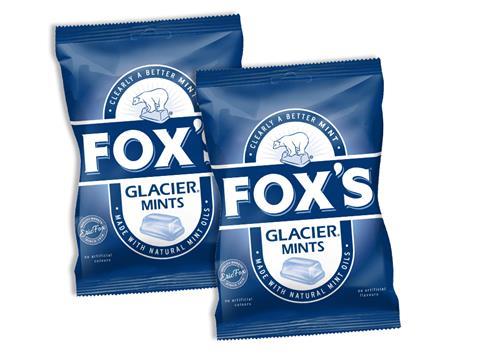 Raisio has moved to replace its UK confectionery MD in the wake of what it called a "negative financial performance".

Big Bear Confectionery MD Ciaran Sullivan left the business on 8 November, with Jukka Heinänen parachuted in by parent company Raisio Group.

Heinänen is currently vice president of production and procurement at Raisio Group and has now taken charge of its confectionery operations in both the UK and the Czech Republic.

Big Bear owns brands including Fox's Glacier Mints, XXX Mints and Paynes Poppets. The business has been beset by operational and commercial problems at its Leicester plant over the course of this year.

Earlier this month, Raisio, which also owns Benecol, reported a 5.8% increase in Q3 comparable net sales to €108.8m in Q3 from July to September. However, comparable EBIT fell from €14m to €3m.

Commenting at the time, CEO Pekka Kuusniemi said: "Raisio's €13m EBIT was a reasonable performance in a situation where the UK's confectionery business profitability continued to weaken. Raisio will continue to work resolutely to address the operational and commercial challenges at the Leicester confectionery plant. This will however, take clearly longer than expected."

A Raisio spokeswoman confirmed: "Ciaran Sullivan's employment at Raisio Group ended on 8 November 2017 due to the negative financial performance of the UK confectionery business."

One Big Bear employee suggested that the facility was struggling to achieve service levels of 70%.

"Production problems are happening weekly," he said. "One thing is certain - we are failing against delivery of orders across all channels at a critical trading time."

The insider also said there were rumours that Raisio was considering selling some of its UK confectionery brands. The Raisio spokeswoman said "the company does not comment on any market rumours.