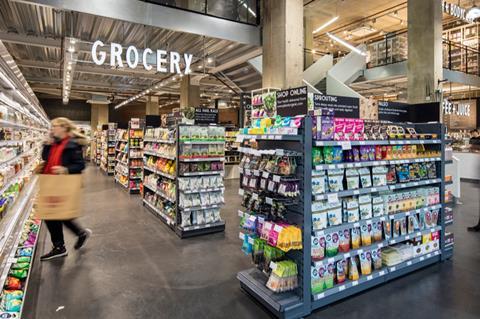 About four years ago, I was lucky enough to sit next to Renée Elliott at a dinner, where she was speaking about her work empowering women. This was after she had stepped back from Planet Organic and left the company in the hands of the private equity team.
She struck me as intelligent, passionate about retail and dedicated to creating stores with ethical values, sustainable products and providing that unique value proposition you cannot get in Aldi or Tesco.
Fast forward to today, and she's back in charge.
The world has changed since 1995, when she opened her first store in Westbourne Grove, London. Back then, the base rate for a mortgage averaged 7.9%, inflation was 2.8% and Aldi was taking its first baby steps into the UK.
Now we have much higher costs – energy, labour and logistics have all gone up – so it is harder to make a profit. The average customer is also facing huge food inflation coupled with higher heating costs, bigger mortgages and financial challenges. And of course, Planet has new competition from Whole Foods, Bayley & Sage and others.
So, will Elliott succeed? There are three reasons why, for me, the answer is a resounding yes.
Firstly, the Planet Organic proposition is bang on trend. There has never been a greater focus on sustainability, health and a pushback against ultra-processed foodst, and this trend will last beyond the current crisis. With the right product range, Planet can grow sales.
Profit is more of an issue. The retail prices are high, in part due to suppliers facing margins of 60% to cover the costs of wholesalers. Centralised distribution could radically improve profitability if done properly, and is an opportunity to manage pricing and profitability.
Secondly, there is evidence from the US that the model can work. I am an investor in a lesser-known retail chain, Sprouts Farmers Market. Its shares have grown, and it is making a respectable 4% net margin from 340 stores. It has similar values of sustainability, emphasis on challenger brands and over 2,400 own-label products. It has created a strong sense of community and giving back, and its marketing reflects this.
In comparison, the Planet Organic website is more of an e-portal, with only a passing reference to the stores and no reinforcement of the Planet Organic ethos – a real opportunity for improvement.
Thirdly, there is Renée herself –a dedicated, skilled retailer who knows how to make it work. She has started the right way, cutting the dead wood of four stores – including the first ill-fated one outside London, which sits opposite an existing, and popular, independent competitor.
She is moving back to the heartlands of London, where the right target audience has more disposable income and brand loyalty. And I am sure she will recreate a compelling retail/online offer that works for today's customers and makes money for the company.
There is strong love for the brand both from people who work there, suppliers who work with them and of course the customers. I wish Renée and Planet Organic a healthy and sustainable future.