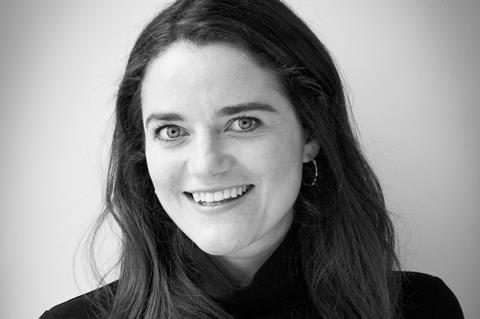 Robotic meal preparation startup Karakuri has appointed Pippi Brereton as its director of food.
Brereton joins from Graze.com where she served for two years as group brand manager. She previously worked as innovation manager at Gü Puds and as food development manager for Itsu.
In the role Brereton will work with clients to "develop and optimise their offering, menu and operations" with the use of Karakuri's automation systems.
"Consumer demand for quality, healthy, tasty food that can be personalised to our individual needs is at an all-time high, coupled with growing pressures for increased consumer choice and heightened convenience," Brereton said.
"Karakuri is doing something truly unique and exciting in order to address some of the key challenges facing food operators today, as well as addressing prevalent economic pressures facing the industry," she added.
Karakuri – which takes its name from the traditional Japanese mechanised puppets – was founded in 2018 by Simon Watt and Barney Wragg, two friends and former colleagues who had worked together at computer chip design firm ARM.
The company is developing robots to prepare freshly-made, customisable, ready-to-eat meals. Its DK-One robot – currently at the prototype stage – can serve up meals adjusted for portion size and dietary requirements from up to 48 ingredients. The company claims the robot can output a meal every 10 seconds.
Ocado acquired a minority stake in the business in 2019, and it has received backing from tech incubator Founders Factory. The company is chaired by Lastminute.com co-founder and CEO Brent Hoberman. In October Heston Blumenthal joined Karakuri's advisory board.
"Consumers are looking for food retailers and restaurants to offer menus that can be tailored to their specific needs and dietary goals," said Wragg.
"Pippi will work closely with our customers to develop insight around their existing menus and customer offering to show how our technology can evolve their entire customer proposition to meet this rising demand," he added.