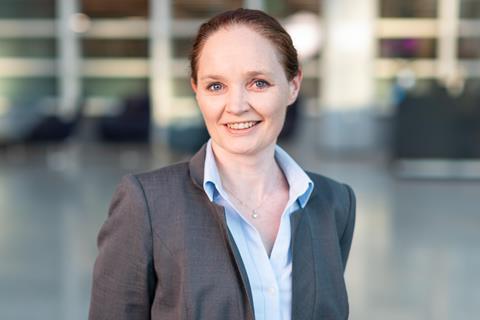 New Sainsbury's boss Simon Roberts has changed the make-up of the supermarket's operating board on his first day in the top job.
Chief digital director Clodagh Moriarty will take on the new role of retail and digital director, while chief marketing officer Mark Given has been promoted to the operating board.
The appointments, effective immediately, were announced by Roberts to colleagues as he became Sainsbury's CEO this morning.
"As our customers' lives have changed over the last two months, so have we," Roberts told staff in his first official address.
"What I am most proud of is the way that we have constantly listened to our customers and quickly adapted to what they have told us.
"Bringing together our retail and digital teams under Clo's leadership will create a business that shows up in the same way for customers wherever they shop with us. Mark's appointment to the operating board will ensure that we really understand how customers are feeling, what they're thinking and how this affects the way they shop."
Roberts was revealed as the new Sainsbury's CEO in January when news of Mike Coupe's retirement after six years at the helm was announced.
Roberts has been retail and operations director at Sainsbury's since 2017, joining from Walgreens Boots Alliance, where he was an executive VP and CEO of Boots. He his retail career at M&S in 1989, where he remained until 2004 when he was appointed as a regional director at Boots.
Roberts would be spending part of his first day as Sainsbury's CEO with customers in listening groups, the supermarket said this morning.
"Starting today, I will be spending more time with customers and listening to their feedback," Roberts added.
"I am really looking forward to hearing directly from people about what they want from us so we can change and adapt to ensure we are always meeting their needs."
Clodagh Moriarty has been at Sainsbury's for 10 years, most recently leading the business' digital strategy. In her new role, she will take on additional responsibility for Sainsbury's and Argos stores.
Combining the retail and digital teams under Moriarty's leadership would bring Sainsbury's, Argos and its channels even closer together, the retailer said.
Mark Given has been at Sainsbury's for more than seven years in senior marketing roles. As well as responsibility for all brand and customer communications across Sainsbury's, Argos and Tu clothing, he looks after customer insight, marketing strategy and planning, customer relationship management and loyalty, and all digital marketing. He is also accountable for the Nectar business.