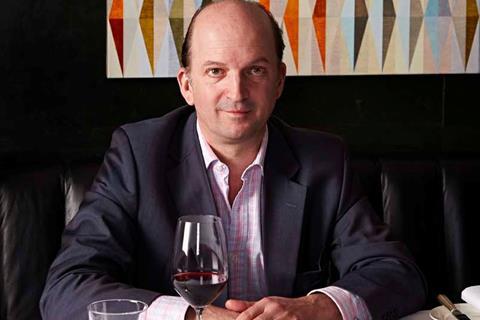 The Wine & Spirit Trade Association has appointed Bibendum CEO Michael Saunders as chairman.
Saunders joined Bibendum in 1982, working his way up to managing director, before leaving in 2016 after it was sold to Conviviality. When Conviviality collapsed into administration last year, Bibendum was bought by drinks giant C&C Group, who re-enlisted Saunders to return as CEO.
Taking the helm was "both an honour and a challenge", said Saunders. "Particularly as the wine and spirit trade is potentially facing some of the toughest trading landscape in its history.
"My focus is to ensure that the WSTA continues to meet these challenges head-on and offers the best advice and support to guide its members - and government - through these uncharted waters."
WSTA chief executive Miles Beale said: "Through his work at Bibendum, involvement on the WSTA board and his chairing of [drinks industry charity] The Benevolent, Michael has all the credentials we need."
Saunders replaces Dan Jago, former CEO of Berry Bros & Rudd, in the role.
Jago, who was Tesco's BWS boss before joining Berry Bros & Rudd in 2015, had been "an excellent chair who has steered the WSTA through choppy waters and he will be a tough act to follow", said Saunders.
Since stepping down as Berry Bros & Rudd CEO in January, Jago has been linked in news reports to Majestic Wine, with suggestions he could be brought in for a top role.