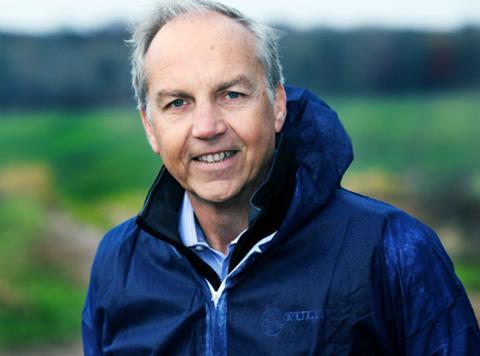 Crisis-stricken bakery chain Patisserie Valerie has hired turnaround specialist and ex-Tulip boss Steve Francis as its new CEO.
Francis, who stepped down as CEO of pork processor Tulip in June, has replaced Paul May at the helm of parent Patisserie Holdings.
May had run the bakery chain for 12 years, but stood down with immediate effect yesterday (15 November), just weeks after a fraud inquiry began into a near £40m black hole in the company's finances.
Patisserie Valerie became embroiled in scandal on 10 October, when shares in the business were suspended after an internal investigation discovered it was almost £10m in debt, instead of having £28m at the bank. It had also been served a winding-up petition by HMRC over unpaid taxes worth £1.14m.
Chief financial officer Chris Marsh was suspended from his role on the same day, and was subsequently arrested on suspicion of fraud on 12 October. He left the company on 26 October.
The ensuing crisis prompted the group's chairman Luke Johnson to stump up £20m of his own money to keep Patisserie Holdings afloat as part of a rescue package which has also seen investors plough a further £15m in emergency funds into the business. The company employs more than 2,500 staff across 206 stores.
Patisserie Holdings said Francis had a background in "rapid operational performance improvements".
Johnson added he had "a strong track record of restoring value in turnaround situations, especially in the food industry, and the board looks forward to working with him in the revival of the business".
Francis was credited with reviving Tulip's fortunes and admitted the pork giant had "lost its edge" when he was appointed in September 2016.
In an interview with The Grocer last December, he said Tulip was haemorrhaging a staggering £1m a week when he joined the business, and had lost 25% of its customer base. But by September 2017 it was back in the black.