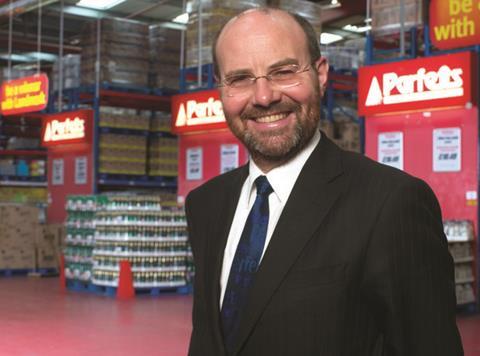 Cash & carry legend Steve Parfett will officially retire at the end of this year.

The company said that after 10 years of jointly undertaking the transition of Parfetts from family to employee ownership, both Parfett and the board agreed the time was right for him to step back and let the new team continue stewardship from 31 December.

Parfett began his career as one of six graduate trainees for Waitrose, where he worked from 1978-79. Indeed, when looking at options for Parfetts in the mid-2000s, he explored the possibility of selling to Waitrose because he admired the company's operating practices.

"I had discussions with John Lewis Partnership and it became clear that was unlikely to happen, but it also became clear there was a much bigger employee-ownership sector which was the start of the business becoming employee-owned," he said.

His first role at the family-owned cash and carry business, which initially had just one branch in Reddish, Stockport, was as director with responsibility for wines and spirits.

When his father Alan retired in 1989 he became managing director, then chairman in 2010.

He was instrumental in the development of buying group Landmark Wholesale, which he chaired from 1994 until 2012.
Parfett has also been a long-standing member of the Federation of Wholesale Distributors, and a director of the Employee Ownership Association since 2008 - a role he plans to continue post-retirement.

The cash and carry had only ever been intended to be a small family business that would "just support the family comfortably but no more ambitious than that," he said.

"Sometimes, as happens with these things, it quite quickly proved successful."

Parfetts joint-MD David Grimes said: "The Parfetts executive board have thoroughly enjoyed working with Steve over the years and would like to take this opportunity to thank him for the valued support he has given on the journey to becoming an award-winning, fully employee-owned company.

"It truly is the end of an era."

James Bielby, chief executive of the FWD, said Parfett had been the FWD's greatest supporter, serving as a council member for many years and as chairman several times.

"His passion for all things wholesale is infectious and the enthusiasm with which he has thrown himself into working for the good of the entire industry will be sorely missed by his colleagues and competitors alike. His forthright views on issues such as Brexit, employee ownership and the value of independent retail are strongly held but softly expressed."