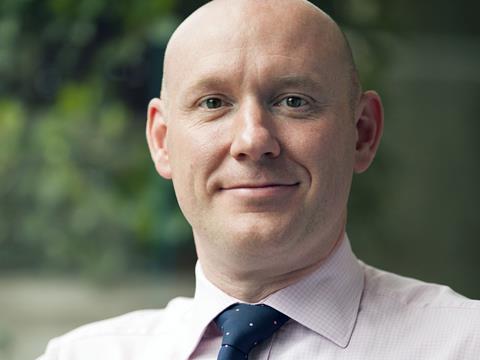 Tesco has announced a shake-up of its senior management, with Asia boss Tony Hoggett returning to the UK to the role of group chief operations officer.

Hoggett, who served as Tesco's chief operating officer in the UK before becoming Tesco's CEO for Asia in March 2017, will work beneath new UK CEO Charles Wilson, with sources saying he would use his experience to beef up Tesco's focus on store performance.

Tesco is understood to be anxious not to be distracted from its store turnaround in the UK by the changes brought about by the Booker takeover and wanted a heavy hitter in the role.
Hoggett joined Tesco as a 19-year-old in 1990 and served as a store manager before taking on executive roles including leading Tesco's business in South China.

In 2010, he joined the Turkish board as COO, before returning to the UK as retail director in 2014 and becoming UK COO in 2016.

He spearheaded a major restructure of UK stores, including a big shift away from 24-hour opening and a shakeup of Tesco's in-store management roles.

In a note to colleagues about the personnel changes, Tesco CEO Dave Lewis said he wanted to "elevate core operational excellence across the group".

"This role will, like the chief product officer (Jason Tarry) and chief customer officer roles (Alessandra Bellini), deliver for Charles and the UK business on a day-to-day basis, while also leveraging operational capability and strategy across the group."

He added: "Tony has unique experience to bring to the COO role and I'm looking forward to his leadership in this key area. Tony will retain responsibility for our joint ventures in China and India given the key operational inputs required there."
Hoggett's role in Asia will be filled by former chief people officer Alison Horner.

Lewis said: "I am delighted Alison Horner will continue the good work under way in Asia by taking over as CEO for Asia.

"Alison has a long history of operational experience and leadership within Tesco, and is ideally placed to lead the Asia team through the next stages of transformation."

A spokeswoman said Horner welcomed the chance to get back to an operations role.

Tesco announced Natasha Adams had been promoted to chief people officer for Tesco, having previously been in the role of UK people officer.

All the new roles become effective on 1 June.