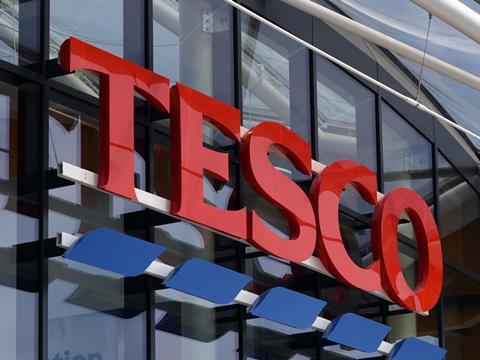 Tesco's managing director of online, Adrian Letts, is to leave the supermarket to become retail CEO of Ovo Energy.
Letts has been managing director of online at Tesco since August 2015, where he headed up its global e-commerce efforts across grocery, general merchandise and clothing. Under Letts, Tesco became the first UK supermarket to offer nationwide same-day delivery on online grocery orders.

A statement from Ovo Energy said he had continued to grow Tesco's e-commerce business while "significantly improving the customer experience and increasing profitability".

Sky News reported Letts was poached into the new role at Ovo Energy, which he will start in the new year. His appointment comes as the independent energy supplier prepares to expand overseas.

Letts co-founded on-demand video service Blinkbox in 2006, and was COO of the business before it was sold to Tesco in 2011. He then became managing director of Blinkbox while it was Tesco-owned, before it was sold on to Talk Talk. As part of this deal, Letts became managing director of Talk Talk's TV operations, from January 2015 until July 2015.

Prior to founding Blinkbox, Letts was one of Vodafone's first online employees as its head of content services, where he oversaw development of mobile products such as mobile music, video and games in more than 20 countries.
"Adrian is one of Europe's standout talents in the digital economy," said Ovo Energy's CEO and founder Stephen Fitzpatrick. "His experience running a global digital business at a leading retailer, combined with his entrepreneurial mindset, will be key in helping shape our strategy, and lead our international expansion to Europe and beyond."