Jack Lawless

Procurement manager UK, Marley Spoon, on dogs, hypochondria and Raymond Blanc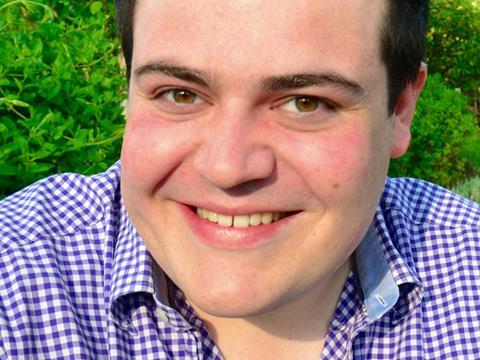 What was your first-ever job? Driving an ancient Fordson Major tractor, aged eight, on my grandparents' farm in Hampshire, to deliver a bale of silage to a herd of Aberdeen Angus cows.

What's been your worst job interview? With Marley Spoon. I flew from Gatwick to Berlin to interview and wondered whether I was un-equipped to work here as I was one of the few people that hadn't brought a dog to the office!

What was the first music single you bought? I was a chorister at Chichester Cathedral so the first recording I remember owning was a choral evensong we made.

How do you describe your job to your mates? I find interesting food producers, across hundreds of products, to make their ideas become a reality.

What is the most rewarding part of your job? Finding an amazing new producer, watching our culinary team work with the product to create mouthwatering recipes and then seeing these recipes become a reality.

What is the least rewarding part? Leaving my gorgeous Labradoodle, George, at home every other week to work in Berlin.

What is your motto in life? Nil desperandum because the weekend's never far away.

If you were allowed one dream perk, what would it be? A kettle in the London warehouse would be nice.

Do you have any phobias? I'm a total hypochondriac - so you name it, I've got it.

If you could change one thing in grocery, what would it be? I'd insist producers, farmers and suppliers are treated fairly by big buyers because if we're not careful we're going to loose some amazing producers.

What luxury would you have on a desert island? Either a first-class ticket to Heathrow or a packet of B&H Gold and a latte.

What animal most reflects your personality? My dog George - he can be lazy, but not all the time!

What's your favourite film and why? I really enjoyed 'Catch Me If You Can' - about the guy who started forging cheques, conned all the banks and flew around the world posing as a pilot. Wouldn't that be great?

Which celebrity would you most like to work with? Raymond Blanc. I think I could work with him as chief taster.