Mitch Minton

Founder, Presscription, on working with Kevin Costner, doing the ice bucket challenge and being a giant panda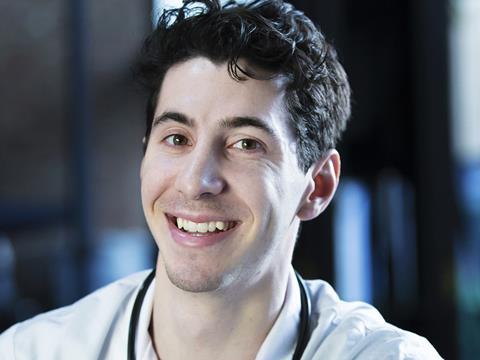 What was your first-ever job? When I was 12 I was an extra on a film called The Upside of Anger, with Kevin Costner. I played a huge fan of Kevin Costner's character (a baseball player) and asked him to sign my baseball. I was paid £90 a day and had access to a lot of Krispy Kremes.

What's been your worst job interview? A last round at KPMG. I was asked where I saw myself in five years, I said starting my own business. Found out later I failed by one competency - career path. I should have said working my way up the corporate ladder!

What was the first music single you bought? Back in the days of cassette singles, it was The Real Slim Shady by Eminem.

How do you describe your job to your mates? The juice doctor. It's lonely at times and it can be hard to stay motivated, but it's extremely rewarding and fulfilling.

What's the most rewarding part of your job? When we get amazing feedback from customers who have seen a huge difference to their wellbeing after a juice cleanse, especially those suffering with illness.

What's the least rewarding part? Working at anti-social hours, having less time to spend with my loved ones.

What's your motto in life? Every wall is a door.

What's your nickname? 'Paul Mitchell', somehow derived from the film You Don't Mess With The Zohan.

If you were allowed one dream perk what would it be? I would totally love to be able to time travel.

What's your favourite movie? Why? It has to be Groundhog Day: Bill Murray at his best, also the whole time manipulation thing.

What's been the most embarrassing moment in your life? The ice bucket challenge, in a busy public high-street… nude.

Do you have any phobias? Quiche.

If you could change one thing in grocery what would it be? More stringent checks on the quality and source of produce. I prefer to see horses in a field, not on my plate!

What luxury would you have on your desert island? A regular supply of cold-pressed juice.

What animal best reflects your personality? Why? A giant panda. We share values of tradition, vulnerability, solitude and self-discovery. We tend to be quiet, unassuming, focused and unyielding.