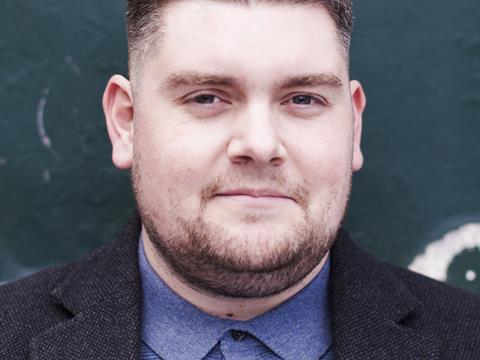 Samuel Dennigan, CEO, Strong Roots, on hippos, 12 Angry Men and Heston Blumenthal

What was your first job? I was a framer in a print gallery. Quite a long way from what I'm doing today, but it definitely stirred my interest in creative design thinking as a business tool.

What's been your worst job interview? When I tried to get into an advertising agency with no industry experience.

What was the first music single you bought? First and best - Spice World, still a proud owner of it, too.

How do you describe your job to your mates? I have a food company.

What is the most rewarding part of your job? Having started with just a vision and hope in my mind and then crafting the brand and products from scratch myself and watching it move into international markets. It has been tough, but I have enjoyed every minute of it.

What is the least rewarding part? Probably doing expenses, even though it is crucial within every business.

What is your motto in life? Be inclusive, not exclusive.

If you were allowed one dream perk, what would it be? It would have to be a membership of the Classic Car Club in NYC - I'm a bit of a petrolhead.

If you could change one thing in grocery, what would it be? Traditional category planning is outdated and should be looked at from a design thinking point of view rather than adapting a traditional model.

What luxury would you have on a desert island? Can I say a way off?

What animal most reflects your personality? I would say a hippo: independent, deadly in murky waters and an underestimated force.

What's your favourite film and why? It has to be 12 Angry Men. The power of questions and the minority influence - it's a really powerful film.

What has been the most embarrassing moment in your life? There are far too many to recount.

Which celebrity would you most like to work with? Having Heston Blumenthal around would improve NPD, though we have just added another five products. We're recruiting if he's reading this…

What would your death row meal be? A repeat of my honeymoon meal in Eleven Madison Park - with a side of Strong Roots Oven Baked Sweet Potato Fries, of course.