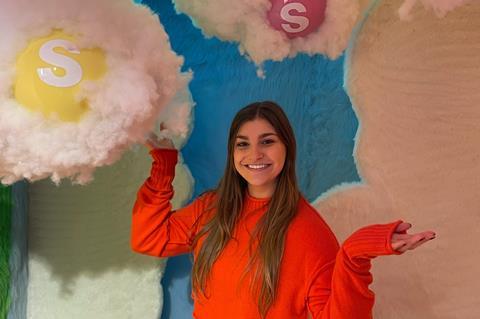 Name: Alice Maramotti
Age: 24
Job title: Senior brand manager, Skittles and Airwaves
Company & location: Mars Wrigley, Slough
Education: BSc Marketing and Management at Newcastle University
As a child, what did you want to be when you grew up? I've always known that, no matter what job I do, I've wanted to create a difference in the world by bringing happiness to people.
Why did you decide to go for a career in food & drink? It's no secret that food makes people smile. I'm a foodie myself, and find cooking relaxing and great for unwinding after a long day – I make a mean lasagne.
I'm a firm believer that food brings people together, and there are so many ways to make memories associated with food. Plus, food makes for a healthy debate! Particularly when it comes to confectionery – everyone has an opinion on what makes the ultimate chocolate bar.
Explain your job to us in a sentence (or two): My job at Mars Wrigley is to make sure we are providing the best possible brand experience at all touchpoints for the consumer, whether that is watching the latest TikTok from one of our influencers through to physically picking up the product off the shelf.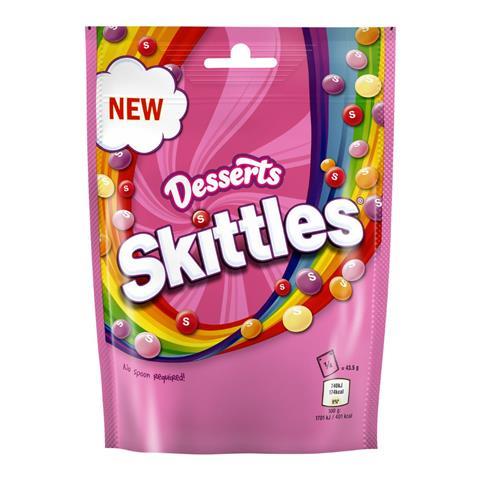 I work on brand strategy for growth within the UK, from product innovation (our latest NPD is Skittles Desserts), to product promotion across a host of marketing channels.
What does a typical day look like for you? No two days are the same in this role! I collaborate with our sales team to understand the Mars Wrigley customer's wants and needs, and then relate this back to what our shoppers are looking for. From here, I may be reviewing products and understanding how they're currently performing, or discussing our future NPD with our innovation team. A part of my day-to-day job also includes reviewing marketing assets, whether that be POS or influencer content, to ensure we're positioning our products in the most effective way.
To put it simply, I'm constantly in contact with stakeholders throughout the Mars Wrigley team, ensuring we're delivering a first-class experience to our target shoppers.
Tell us how you went about applying for your job: I joined Mars through its graduate scheme, the Mars Leadership Experience. There were around five stages including an assessment day, where I was able to put faces to names and meet people who would soon be my colleagues – I left that day knowing that Mars Incorporated was where I wanted to be.
"My breadth of experience has allowed me to think about issues from multiple perspectives, and really get stuck into healthy debate"
What's the best part about working for a food & drink company? We're able to contribute to meaningful conversations across the board that can bring real change to the industry. Take HFSS as an example – I get to work with people with a host of skillsets and combine all of that knowledge into campaigns that promote our products in an inspiring way, whilst navigating the ever-changing retail landscape. It really is a team effort.
And what's the biggest misconception people have about working in food & drink? That it is simple! There's a lot more data involved than people may realise, from dissecting sales figures to predicting the next big flavour trend.
When I chat to people not in the industry, they're always surprised to hear how much goes into one new product, and the number of touchpoints along the way – a lot happens before they can go into a shop and pick up a new pack of Skittles.
What advice would you give to other young people looking to get into the food & drink industry? Always go in with an open mind, and don't be afraid to share your opinions. I started my time at Mars Wrigley in a completely different role to my current position, and I wouldn't change that at all. The more experience you can get in the early years of your career the better, as it will help you form views and opinions on wider industry issues. My breadth of experience has allowed me to think about issues from multiple perspectives, and really get stuck into healthy debate.
What's your ultimate career dream? I'd love to work on brand marketing at a global level, looking at NPD strategies across markets. Ultimately, as long as I have a job that continues to challenge me and make people happy by bringing them delicious food, I'm happy!