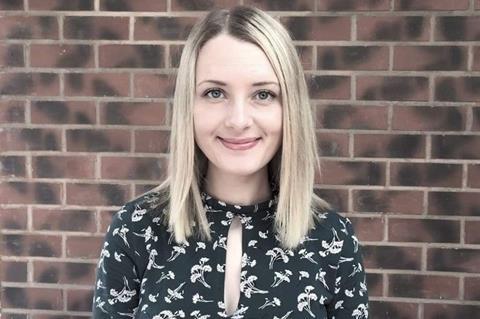 Name: Louise Crighton
Age: 25
Job title: Brand manager (Allinson's and Kingsmill), Allied Bakeries
Company & location: Allied Bakeries' HQ is in Maidenhead. I do a mixture of working from home and going into the office.
Education: I grew up in the Midlands and then went on to study management with marketing at the University of Bath.
Why did you decide to go for a career in food? I got a taste for a role in food with a summer internship at Mars Food working across the Dolmio and Uncle Ben's brands.
Explain your job to us in a sentence (or two): I work in the marketing team, which is all about developing and growing our brands and bringing exciting new products to people.
What does a typical day look like for you? I am lucky I have a really varied role working across two very different brands – Kingsmill, the eighth most-bought food brand in the UK, and Allinson's, a smaller premium brand in strong growth. Both aspects of my role provide me with lots to keep me busy! For Kingsmill, I love the benefits of working on a big brand – not only are we bringing delicious bakery products to people across the country, we are also able to make a positive difference on a larger scale.
I am involved with PR and digital support on Kingsmill and have really enjoyed helping to bring our new brand platform, Slice of Kindness, to life, which is all about doing what we can to help communities, the planet and the nation's health. It's an exciting proposition that will continue into 2022. We're proud to announce a new partnership with Save the Children which has already been a real pleasure to work on.
"Sector-specific experience certainly helps but passion is absolutely key"
Tell us how you went about applying for your job. I came to Allied Bakeries via the Associated British Foods marketing graduate scheme. I'd always wanted to work in marketing and was pleased to secure my first job after university within the AB World Foods division, working on Blue Dragon. I found the recruitment process very positive and everyone at ABF was welcoming and friendly. I was delighted to get the job and excited to get started.
What's the best part about working for a food company? Food is a big part of people's lives and can immediately connect you with other people. I am always curious about what food people enjoy and their opinions about different brands.
And what's the biggest misconception people have about working in food & drink? That it's easy to get noticed. People only spend a few seconds browsing in the supermarket (and even less in the bread aisle), with most people focused on ticking their shopping list and getting in and out as quickly as possible. It can be really difficult to get attention to your product, and even harder to get people to notice new products. Fortunately, Kingsmill has a bright and bold redesign and a distinctive yellow crown logo that makes it hard to miss!
What advice would you give to other young people looking to get into the food & drink industry? Sector-specific experience certainly helps but passion is absolutely key. I feel demonstrating genuine interest in the industry is what helped me most at the graduate scheme assessment centre. Don't hold back on sharing your enthusiasm for the role.
What's your ultimate career dream? I'm very keen to stay in marketing, working my way up in the sector. I really love the variety a marketing role brings with it. There really are such a range of tasks and experiences to get stuck into and I find being part of a brand's entire marketing journey really rewarding.