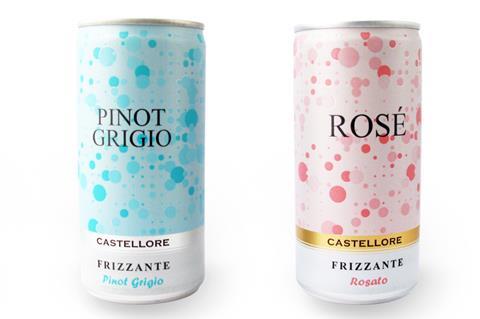 Aldi is capitalising on the trend for canned wine with the launch of two sparkling varieties.
Sold under the Castellore brand, Pinot Grigio Frizzante features "bright peach and pear aromas" while Rosato Frizzante gives off "the summery smell of strawberries" and "scents of peach", said Aldi.
The 200ml cans are available now in stores nationwide, priced at £1.69.
English sparkling wine startup The Uncommon claimed to have launched the first canned sparkling wine last year. Since then, premium winemakers Mirabeau en Provence and Larkin have also brought canned drinks to the UK, while start-up brand Nice launched in Sainsbury's in February.