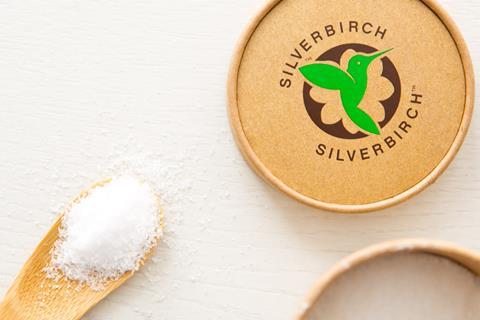 Sugar alternative brand Bonraw has launched in the UK with a sugar replacement called Silverbirch.
Billed as a "direct replacement for white refined sugar", Silverbirch granules provide 40% fewer calories than sugar.
They are made from xylitol, which Bonraw said was "actually good for your teeth" because it helped "neutralise plaque acidity" and repair tooth enamel.
Available now from Whole Foods Market and Amazon, Silverbirch (rsp: £4/275g) was the first product of its kind to achieve Sugarwise accreditation, Bonraw claimed.
The brand's co-founder Elpida Gailani said the sugar category had "been idle for too long". Refined sugar was "one of the most low-involvement purchases a shopper will make", she claimed.
Bonraw was "aiming to get consumers ditching refined sugar in favour of natural and simple solutions that are better for them, their teeth and the environment" added Gailani. "We aim to be a challenger brand to the sugar monsters in the category."