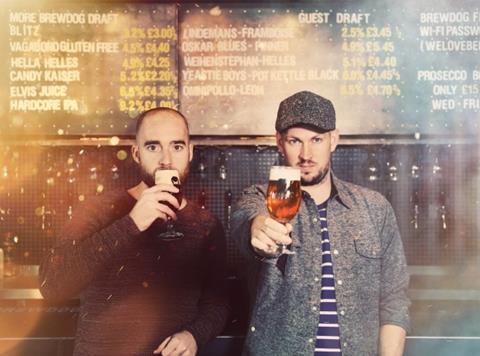 BrewDog is poised to release a new dry-hopped lager over the coming weeks.
The beer, called Lost Lager, used classic European 'noble' hops, and would be ready for bottling in approximately three weeks time, BrewDog co-founder James Watt told The Grocer this week. "I tasted the prototype yesterday, and it was very very good. It won't be a headliner at first, but it definitely has the potential to become one".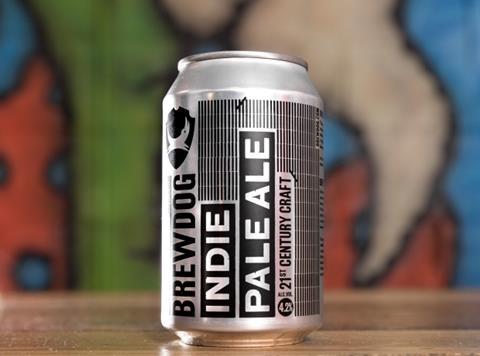 It follows the launch of its latest headliner, the 4.2% Indie Pale Ale last week, which BrewDog described as "our take on the perfect gateway beer", designed to be "accessible, sessionable and approachable", with "a profile of tropical and citrus fruit set against a caramel and biscuit malt backbone".
Following the relative accessibility of BrewDog's recent NPD, Watt said upcoming launches would "go completely to the other side".
Sour beers produced at its newly built Overworks facility in Scotland would be ready by April, in time for the BrewDog agm, he said, thanks to the hire of Richard Kilcullen, who spearheaded sour beer production for US brewery Wicked Weed prior to its sale to AB InBev last year.
"We're speaking to some of our supermarket partners about these and we'll be really excited to see a few of our fruit-infused, foeder-fermented sour beers on shelves in UK supermarkets. I think that would be a crazy example of how much the beer scene and beer consumers in the UK have changed."
The news comes as BrewDog announced this week it would extend its fifth round of 'Equity for Punks' crowdfunding until October 2018, having raised £10m in three months but falling short of its £50m stretch target.