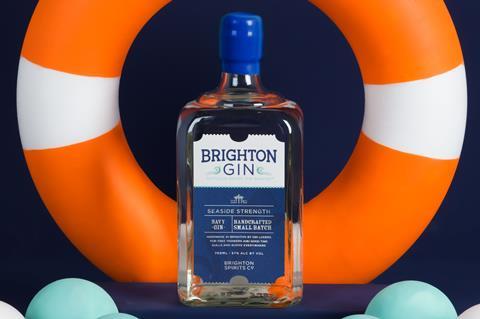 Brighton Spirits Co has added a new 'Seaside Strength' version of its popular Brighton Gin.
It rings in at 57% abv, and is billed as being smooth enough to sip over ice with a slice of orange, despite the high alcohol content. It is also certified vegan. (rsp: £47/70cl).
Brighton Gin founder and MD Kathy Caton called it "a real gin-lover's, gin".
"We've used our classic original Brighton Gin botanicals but riffed with the recipe and the process to create a fantastic sipping gin that also makes a world-class gin and tonic. It's Brighton Gin turned up to 11 and we're delighted to see the reaction from our customers."
It is available through distributor Love Drinks