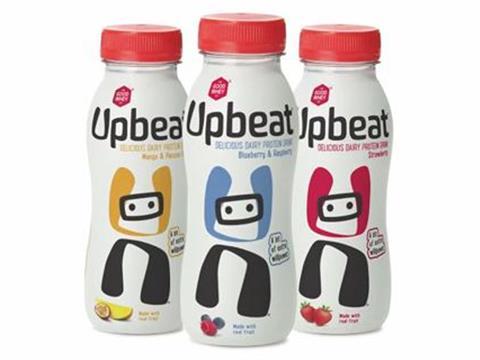 Protein dairy drink Upbeat is to make its TV debut as part of a £2.5m push for this year.

The campaign - the brand's biggest to date - kicks off next week [12 January] and features the strapline 'It's like a bit of extra willpower in a bottle.' The TV ad will be supported by press, online and sampling around the idea of resisting unhealthy snacks.

Launched in 2013, Upbeat has hit £800,000 in sales [Nielsen 52 w/e 11 October 2014].