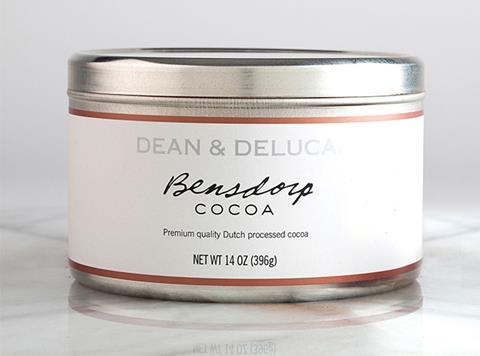 Dean & DeLuca has launched its first range within another retailer - exclusively in Selfridges.

The range includes more than 50 products from the US fine food grocer's epicurean selection.

It includes traditional Italian sauces, oils and antipasti, salts, seasoning, confectionery, tea and coffee.

The products are premium priced, reflecting the brand's artisan credentials.

Its own-brand White Truffle Oil (240ml) is priced at £24.99 and 281g of Himalayan Salt at £17.99.

Toscana Sauce (500g) is priced at £8.99, Apricot Mustard (245ml) £6.99, and Clear Sugar, Manhattan Blend Coffee (340g) £21.99.

Dean & DeLuca started out in New York City in 1977.

The original store resembled a turn-of-the-century food department that combined a spartan aesthetic with hard-to-find foodstuffs.

It has 13 stores in the US as well as sites in Japan, Kuwait, the UAE, Philippines, Singapore, South Korea, Thailand, Macau and Bahrain.