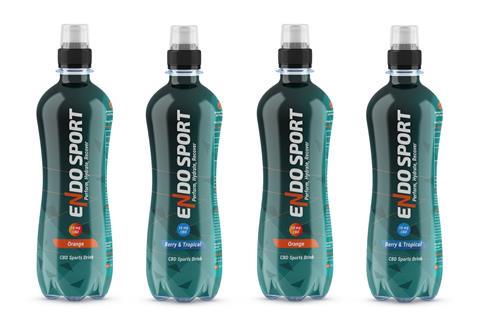 Endo Sport has launched what it claims is the UK's first CBD energy drink.
The drink contains 10mg CBD per 500ml bottle and is billed as helping drinkers recover from – or prepare for – a workout by "replacing electrolytes lost through physical exercise and providing enhanced hydration".
It has launched in Orange and Tropical Berry flavours (rsp: £1.99).
Endo Sport said when drunk before a workout, it could deliver "a boost of energy and increased focus". After a workout, meanwhile, it suggested the anti-inflammatory properties of CBD could help reduce muscle soreness and speed up recovery.
The brand's founder Pardeep Sooch said interest from amateur athletes had been "piqued" as a result of well-known athletes coming out to support CBD.
"English rugby players James Haskell and George Kruis have both recently launched CBD sports supplements, so it looks like the industry is only going to keep getting bigger."

Demystifying Hemp & Cannabidiol
The CBD Global Summit is a brand new two-day conference that brings together cutting edge science, regulatory know-how and consumer insight that businesses need in order to explore the CBD opportunity
A conference brought to you by The Grocer, FoodNavigator, NutraIngredients and CosmeticsDesign