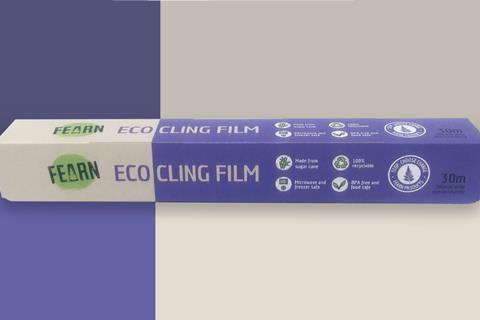 Startup Fearn Products has debuted with what it claims is an "eco-friendly" cling film made from sugar cane.
The NPD addressed "the underlying problem with cling film – petroleum" and replaced the resource with "sustainably grown sugar cane", said the brand. It will roll out at Morrisons later this year (rsp: £3).
Fearn Products MD Matthew Fearn said there was "nothing wrong with cling film as a concept – it's what it's made from".
"We decided to go back to the root cause and create something different," he added. The sugar cane used was "sustainably farmed and infinitely available" as it "grows like a weed, faster than grass".
The film is made using leftover wastage from sugar production, which is chopped and pressed to create a pulp, and sugar cane alcohol.
That alcohol is then turned into ethanol, which is used to power vehicles in Brazil where the sugar cane is grown, while the pulp is turned into resin and transported to Europe where it is processed by the brand to be turned into cling film.