In the circumstances, anyone would be forgiven for ditching Dry January this year. But for consumers still aiming to drink less booze – or cut it out completely – this month, here's our pick of the best low & no spirit launches
Mary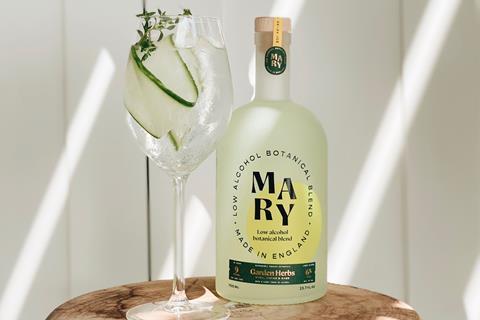 Aimed at "taking a little heaviness out of drinking", low-alcohol botanical blend Mary launched online in September 2020 and was later listed on Amazon (rsp: £23.90/70cl). Brand owner Illogical Drinks created the 6% abv spirit in response to rising alcohol consumption during the pandemic, and says it is "lighter on your body, lighter on your mind, and lighter on the planet" than traditional spirits thanks to its sustainable ingredients and packaging. Made with botanicals such as basil, thyme, sage, coriander seeds, angelica roots, pine needles and juniper, Mary is billed as a dry, herbal tipple with a hint of citrus that "matches perfectly with tonic".
Caleño Dark & Spicy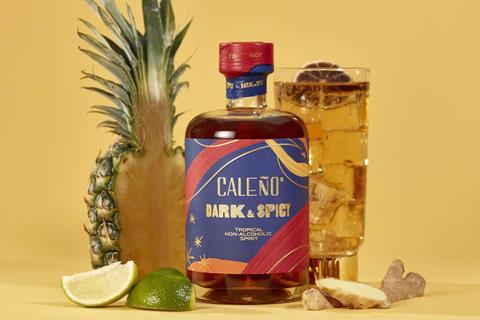 Looking to give dry drinkers an alternative to spiced rum, Caleño launched a Dark & Spicy variant on its online store in November. The 'tropical' and 'warming' spirit, which features notes of pineapple, ginger and kola nut spices, has also launched on Amazon and will be listed in Sainsbury's from this month (rsp: £18/50cl).
Bowser Leaf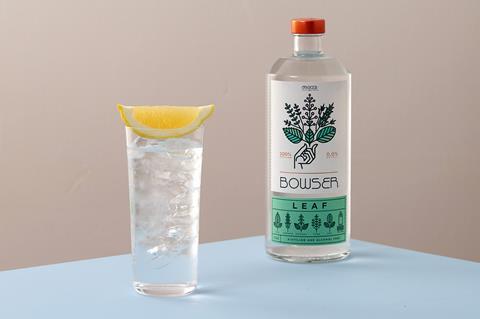 Marking the first foray into alcohol-free for Dorset distillery Conker, Bowser Leaf began rolling out in December through distributor Love Drinks. The first of three flavour profiles set to launch this year, Leaf is distilled with patchouli, mint, basil, tarragon and thyme and is said to provide "all the complexities of a premium gin without the alcohol". The tipple is currenty listed on Master of Malt (rsp: £20/70cl).
Gordon's 0.0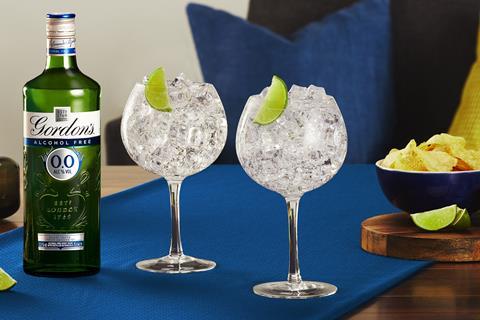 Announced just before Christmas, Gordon's 0.0 is by far the biggest alcohol-free spirit launch to date. The 0% abv version of Diageo's massive gin brand is said to have a "bold, juniper-led character", acheived by using "the same finest distilled botanicals as Gordon's London Dry Gin". The drink launched into Amazon and Tesco in December and will roll out to more supermarkets and wholesalers this month (rsp: £14/70cl).
Fluère Smoked Agave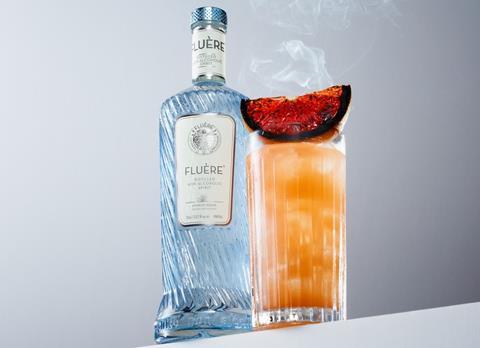 Positioned as an alternative to mezcal, Smoked Agave is the latest addition to Fluère's range of non-alcoholic spirits. The drink is made using Mexican Salmiana agave juice, which gives it a "rich smokey nose with a complex yet balanced taste". It joined the brand's Original, Amber and Pink variants on Amazon in late 2020 (rsp: £20/70cl).