From charcoal to chia seed, juice and smoothie flavours have gone weird and wonderful over the past year. Here's our pick of the some of the most unusual launches.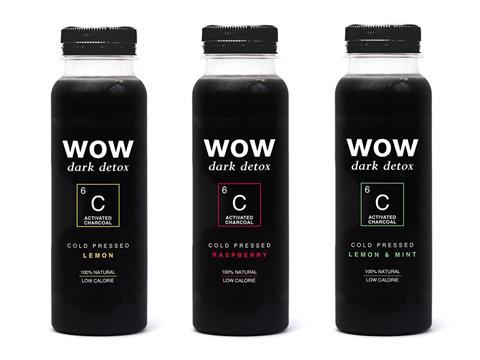 Wow Dark Detox, £2
Health drink brand Wow made the bold move of turning activated charcoal into a beverage with the launch of Dark Detox in November. The black juice admittedly looks unusual. And its appearance is probably why activated charcoal – long celebrated for its detoxifying properties – has largely been confined to capsules and powder until now, rather than food and drink. But Wow co-founder Oliver Dickinson says the blend enables consumers to "incorporate activated charcoal into your diet without compromising on flavour or quality". The blend of cold pressed juice, filtered water, and activated charcoal comes in three flavours: lemon, lemon & mint, and raspberry.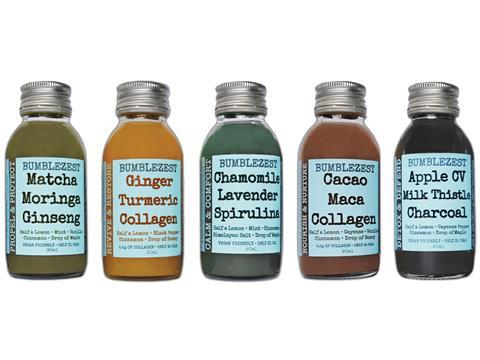 BumbleZest juice shots, £3.30-£3.40
Fancy an apple cider vinegar, milk thistle and activated charcoal shot, anyone? Arguably one of the most daring launches of the year, BumbleZest juice shots are a blend of some of the most on-trend health ingredients. The concoctions – ranging from cacao, maca & collagen to matcha, moringa & gingseng – can either be knocked back neat, or diluted with water to make a long drink. To go with the health ethos, the drinks contain no added sugar; instead just a single drop of honey or maple syrup for sweetness.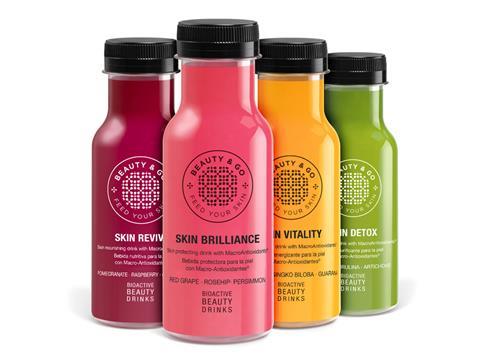 Beauty & Go juice, £3.50
Taking aim at the wellbeing market is the Beauty & Go range of juices, which promise to boost your skin in a number of ways. The range includes four variants: Skin Revive, Skin Detox, Skin Brilliance and Skin Detox. The Skin Brilliance variant contains a plethora of unusual ingredients including sweet potato, radish and aloe vera purée, while the Skin Detox juice has artichoke, apple and spirulina algae extract. According to the brand, the juice's vitamins, minerals and macro-antioxidants – macromolecules extracted from the skin of fruit – give your body a "healthy kick".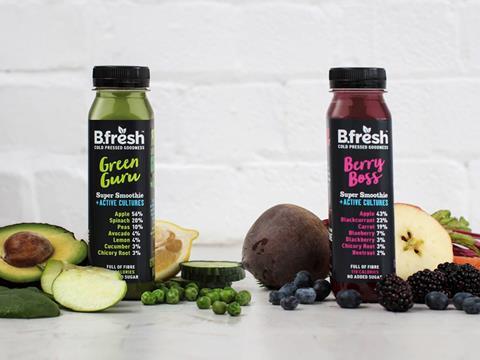 B.fresh Super Smoothies, £2.50
Active cultures are the star ingredient in B.fresh's new range of super smoothies, which are enriched with pre and probiotics and come in 'berry boss' and 'green guru' flavours. The brand says the gut-boosting smoothies are the first of their kind in the UK market, blending cold pressed fruit and vegetables with one billion active cultures per bottle to nourish the good bacteria in the gut. The two-strong range, which launched in Caffè Nero in September, went into grocery with a listing as part of WH Smith Travel's meal deal in December followed by a listing with Sainsbury's in January.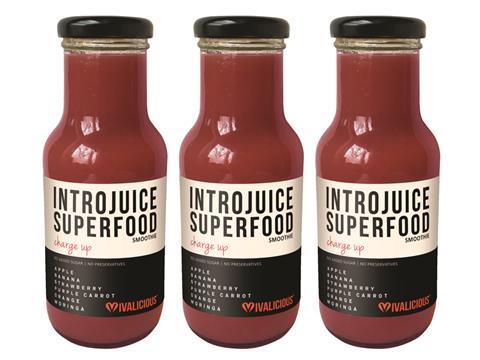 Vivalicious Introjuice Superfood, £2.84
It's the latest superfood taking the juices and smoothies category by storm and it's used in Eastern countries to treat and prevent diseases including diabetes, heart disease and liver disease - to name but a few. Moringa is among the superfood ingredients in the Vivalicious 'charge up' smoothie (rsp: £2.84/250ml) which blends strawberry, banana, apple, orange and purple carrot. Suitable for vegans, the smoothie is gluten and dairy free with no added sugar or preservatives. Available exclusively via Cotswold Fayre, the moringa smoothie is joined by four other blends including a spirulina flavour featuring lemon and orange and a baobab flavour featuring banana and mango.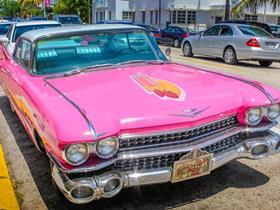 Read more about the innovative juices and smoothies market