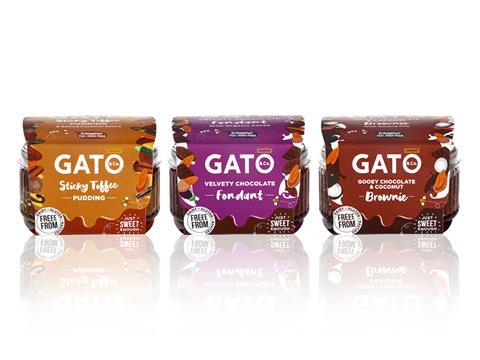 Free-from puddings startup Gato & Co has bucked the shrinkflation trend by increasing the size of its single-serve pots by as much as 50% without raising the price.

Bigger packs began rollout this week, up to 80g-plus from about as little as 53g, while the rsp will remain at £2.99.

The change would align Gato & Co "much better with our competitors and consumer expectations" said the brand's director, Kim Lamza.

The existing two-strong range, designed to be eaten hot, is being joined by new variant Sticky Toffee Pudding & Salted Caramel Sauce, made with dates, maple syrup, Madagascan vanilla and spices. It is free from gluten, dairy and refined sugar.