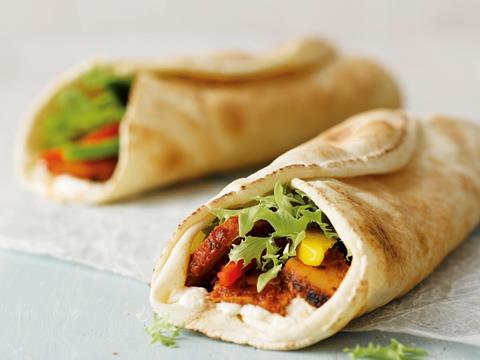 Greggs has its sights set on early-rising consumers to drive further growth in 2015 with an extended breakfast range hitting its 1,650-strong estate next week.

The bakery chain is introducing a free-range omelette for the first time and a range of breakfast baguettes to go into the fast-growing bap and porridge ranges. A £2 breakfast meal deal, run for the past five years, registered double-digit growth in 2014, as did its new coffee blend and healthier sandwiches.

This focus on the food-to-go market, instigated by CEO Roger Whiteside in a 2013 strategy reset, led to record underlying profits of £58.3m, 41.1% ahead of the previous year, in the 53 weeks to 3 January, on like-for-like sales growth of 4.5%. Whiteside said 2015 "will be a year of further change as we continue to move forward with our focus on food on the go, and we have a strong pipeline still to come."

Flatbread sandwiches and additional soup recipes have already been added to the low-calorie Balanced Choice range so far in 2015, with new drinks and salads set for later in the first half. Whiteside said the £55m it contributed in 2014 would be "substantially exceeded" this year.