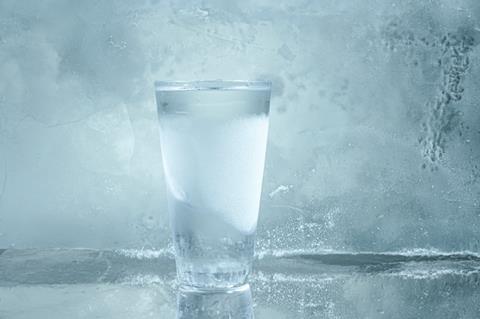 Halewood Artisanal Spirits has taken the first steps towards bringing formerly Russian distilled vodka brand Zyr to the UK.
It has applied to register the brand name as a trademark with the Intellectual Property Office under class 33, covering vodka.
Zyr made its debut into the US market in 2002. It was founded by David Katz, a New Jersey native who spent five years living in Moscow after completing a degree in Russian Studies at the University of Rochester.
According to Zyr's website, Katz developed a "passion for flavourful vodka" during his time in Russia and decided to create his own brand and recipe for a US market.
The original iteration of Zyr was produced by Russian spirits company the Ladoga Group.
However, when Russia invaded Ukraine in February 2022, the brand was subject to backlash from consumers and bartenders, who were depicted pouring the liquid down drains on TV and social media.
After US president Joe Biden banned the sale of Russian vodka in March – along with other exports from the country, including seafood and diamonds – Zyr was forced to move production of the spirit to the US.
Today, Zyr is produced by Black Band Distillery in Illinois and distributed by Katz's business Symphony Importers.
Symphony's US portfolio also includes Halewood's Whitley Neill gin brand.
A spokeswoman for Halewood told The Grocer "the trademark was solely registered to protect the brand name" and there were no current plans for a UK launch of Zyr.
It comes after Halewood swiftly moved production of its own JJ Whitley vodka brand from Russia to the UK in March 2022, following the invasion of Ukraine, as reported by The Grocer.