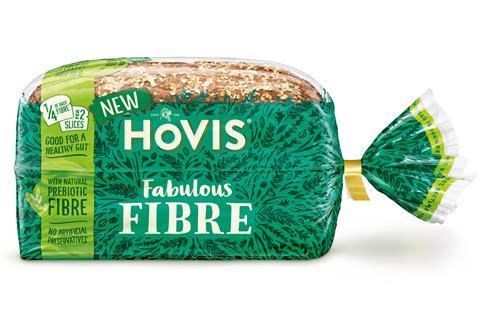 Hovis is looking to tap the fibre trend with the launch of a new loaf called Fabulous Fibre.

The loaf is claimed to provide a quarter of the recommended daily fibre intake in two slices.

It contains inulin, a "friendly prebiotic fibre" that has been linked to improved digestive health and gut health.

Hovis said the loaf had been developed to "make it easier for consumers to get more of their target daily intake of fibre without compromising on taste".

It also aimed to "drive reappraisal of the pre-packaged bread category with the more health-conscious consumer".

It will hit Tesco from 4 May, followed by Waitrose from 20 May (£1.50/600g).