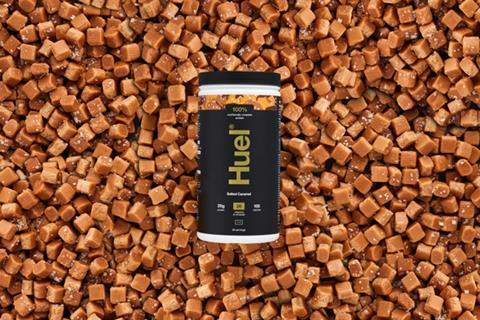 Huel is looking to shake up the sports nutrition category with what it claims is the world's first nutritionally complete vegan protein powder.
The brand's new Complete Protein is made using a blend of three plant-based protein sources: hemp, faba and pea. The hemp and pea proteins were "neutral-tasting", while the faba "gives a smooth and creamy profile", said Huel.
Each serving provides 20g protein and weighs in at 105 calories.
Huel said it was the only product of its kind globally to contain all 26 essential vitamins and minerals and more essential amino acids per gram of protein than whey.
Six variants - Chocolate Fudge Brownie, Strawberries & Cream, Banana Milkshake, Vanilla Fudge, Salted Caramel and Unflavoured & Unsweetened - have rolled out (rsp: £25/754g).
Huel co-founder and head of sustainable nutrition James Collier called the launch "a huge milestone".
Consumers shouldn't have to "compromise on taste" when choosing vegan alternatives to whey protein, he added.
"Plant protein needn't be inferior: it's about the combination of high-quality ingredients within the product, and Huel Complete Protein is created with this in mind," he said.
The launch follows a surge in growth for the brand, whose annual sales topped £70m in February, The Grocer reported in February.
It recently appointed Lisa Marçais – formerly head of Europe for Asos – as commercial director to lead its international expansion.