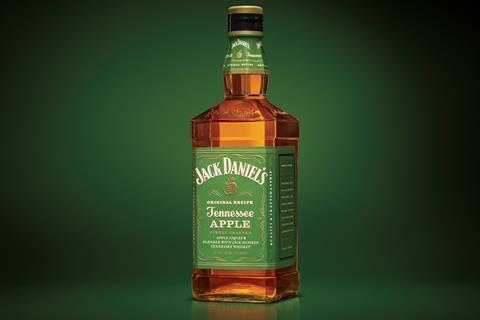 Jack Daniel's is to launch Tennessee Apple in the UK.
A 35% abv apple liqueur rather than a whiskey, it is made with a blend of McIntosh, Red Delicious and Granny Smith apples and "enhanced by the sweet, bold notes of Jack".
The brand's UK boss Caroline Lesure said Jack Daniel's planned to position the Jack Apple & Tonic as "a great alternative for a flavoured gin and tonic".
"It made sense for us to explore a new way to appeal to a younger audience in an authentic, 'true-to-Jack' way with this release."
The drink will hit Tesco, Asda and Sainsbury's from 1 March (rsp: £25/70cl).