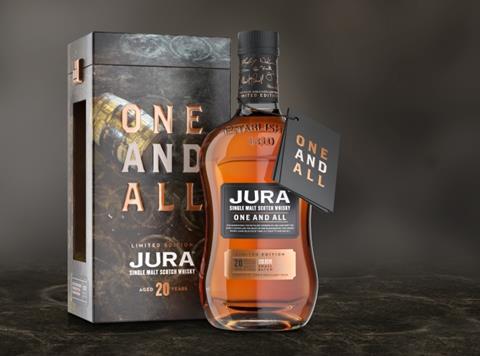 Jura has unveiled a limited-edition £120 single malt whisky.
Named to celebrate the brand's team of distillery workers, Jura One And All rolls out from today. It has an abv of 51%.
The whisky is matured in American white oak, ex-bourbon barrels, and prepared with Jura aged in sherry wood, sparkling cabernet franc casks, cabernet sauvignon casks and pinot noir barriques.
There was "no better way to mark the distillery team's dedication and craftmanship" said distillery manager Graham Logan.
It comes with sales across Jura's portoflio of whiskeys down £1.33m (7.6%) to £16.2m [Nielsen 52 w/e 22 April 2017].