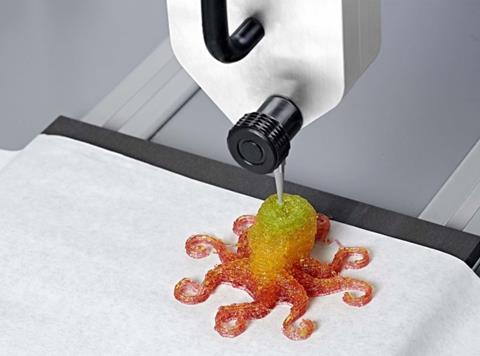 Supplier Katjes Fassin – maker of M&S's Percy Pig sweets - has developed a 3D confectionery printer that it claims will be the first to allow retailers to 'print' sweets in store.
The device, dubbed the Magic Candy Factory, takes about five minutes to print a gummy sweet weighing 15 to 20 grams, which Katjes Fassin said made it the fastest food printer available.
The device launched in Germany last week and is due to arrive in the UK early next. Katjes Fassin said it planned to offer the experience in multiples and was currently in discussions but it also plans to develop its own retail outlets centred on the technology.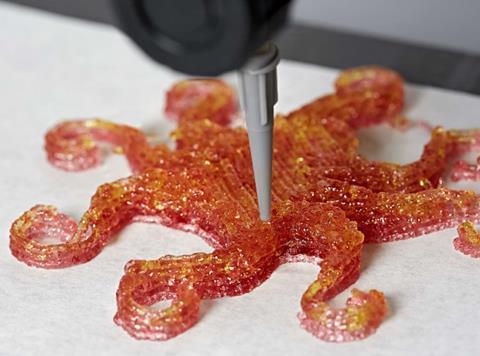 Magic Candy Factory offers 20 designs of sweet that can be produced in eight different colours and matching flavours – either alone or in combination. Katjes Fassin said customers were also able to submit their own designs, which it aimed to be able to produce for them within 24 hours. A sweet is priced at €5 in Germany, and the company said it expected this to be around £3.50 in the UK. The technology was developed in-house by Katjes Fassin's UK and German teams, but it will partner with American 3D printing firm Printrbot for the full roll out.
"The Magic Candy Factory allows consumers to create truly delicious, custom sweets that are also completely natural, vegan and allergen-free – a first for the world market," said Katjes Fassin UK MD Melissa Snover. "In addition, the benefit of the experience in store for the whole family is that children and adults can learn about the technology of 3D printing and ingredients in food.
"Other confectioners haven't been able to bring anything like this to market, and we've spent many months developing this technology to be fast, educational and fun."
Katjes Fassin is best known in the UK as the supplier behind Marks and Spencer's Percy Pig and Colin the Caterpillar ranges. It also produces vegetarian gummy sweets under the Katjes brand, including the Percy Pig-esque Brad the Bunny, which is listed in Tesco.