Every month The Grocer takes a close-up look at the hottest booze launches hitting the shelves of the UK's supermarkets. This time around we've got London-made single malts, an upmarket brand extension for Magners and an oolong tea gin.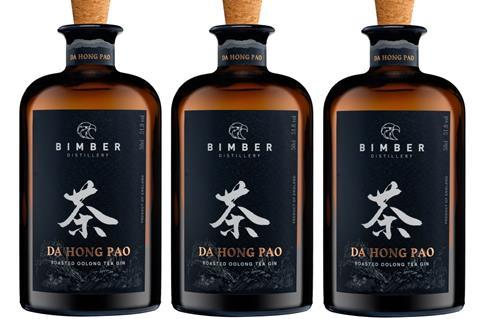 Bimber Distillery oolong tea gin
London-based distillery Bimber's much-anticipated single malt whiskies have come of age. Well, they're three years old, which means they can officially be called whisky now (rather than 'spirit drinks'). A core range of whiskies won't hit shelves until September, but in the meantime the brand has launched what it claims is the UK's first handpicked oolong tea gin, called Da Hong Pao (51.8% abv).
Oolong is one of the world's most expensive tea plants, with Da Hong Pao, the strain used in this gin, coming from the Wuyi Mountains in China.
According to Bimber's master distiller Dariusz Plazewski, it "yields a golden yellow liquid that produces a pleasant, long-lasting aftertaste" and is "renowned for its nourishing medicinal properties". To make the gin, tea leaves are infused in the spirit for one week "to ensure maximum flavour extraction".
It is available through distributor Speciality Drinks and online at The Whisky Exchange (rsp: £38.75).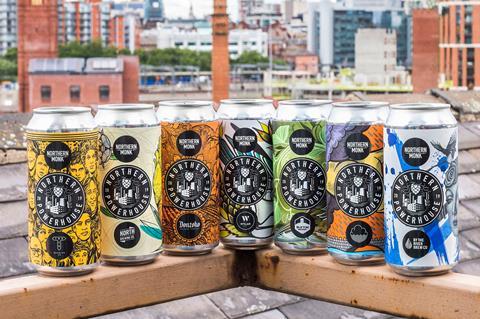 Northern Monk Northern Powerhouse range
Leeds-based craft brewer Northern Monk has unveiled a seven-strong range of collaborative beers – dubbed the 'Northern Powerhouse' series – designed to show off some of the north's most exciting and innovative craft brewers.
It includes tie-ups with the likes of North Brewing Co, Wylam Brewery, Buxton and Cloudwater, and covers styles from double dry-hopped IPA to imperial maple brown ale, with booze content ranging from 3.3% (a 'small IPA' with Track brewery) to a whopping 10% (the aforementioned imperial maple brown ale, with By The River brewery).
They will launch on-site at Northern Monk's venues in Leeds and Manchester, as well as By The River, a taproom owned by Wylam Brewery, in Newcastle. A series of tap takeovers across the UK will follow. They can also be purchased directly from Northern Monk online.
Northern Monk founder Russell Bisset said: "Community, collaboration and creation are at the core of our business, and the Northern Powerhouse sits in perfect alignment with these values. We're looking forward to getting the beer into people's hands."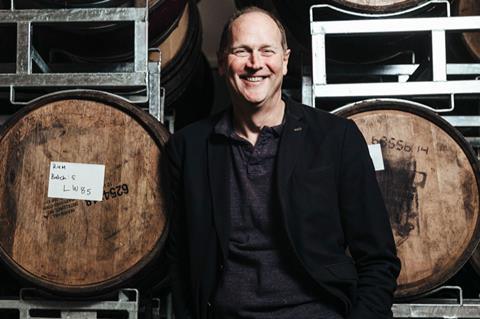 BrewDog Five Hundred Cuts
The first rum from craft beer behemoth BrewDog's spirts arm, BrewDog Distilling. The Grocer first revealed BrewDog was eyeing launches in the rum category back in October 2018, but there had been no mention of it since by the brand – until BrewDog boss James Watt tweeted an image of a prototype 'Botanical Rum', called Five Hundred Cuts, last week.
It's the latest in a series of new spirits from BrewDog, which last year hired Diageo stalwart David Gates to lead its distilling wing. So far it has rolled out a trio of collaborative whiskies made with the likes of Compass Box as well as a new vodka, Rogue Wave, and a gin, Zealot's Heart.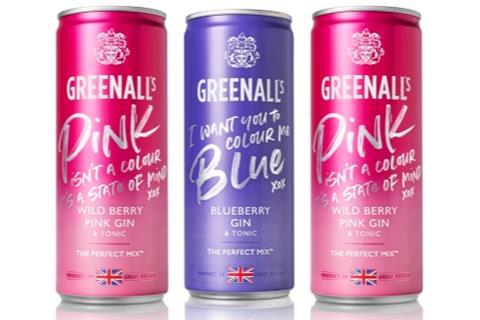 Greenall's RTDs
Greenall's Gin has given its RTD range a shake-up. It has rolled out a new look for the drinks, and added a new flavour, Blueberry Gin & Tonic. The brand has also reformulated its Wild Berry Gin & Tonic "to give consumers a more vibrant raspberry and blackberry flavour" (rsp: £1.99/250ml).
"Research shows that colour has an increasing influence on purchasing decisions so we've purposely given these cans, which are likely to be more of an impulse buy, a colour makeover which is sure to wow consumers," said global marketing director for gins at Greenall's owner Quintessential Brands. "All we need now is for the summer weather to make an appearance and these will be flying off the shelves."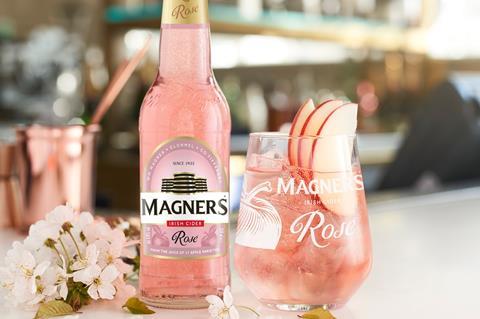 Magners rosé cider
Flavoured ciders have taken Britain by storm. Case in point: as our Focus on Beer & Cider report reveals this month, there are now 1.2 million more fruit cider drinkers in the UK than there are apple cider drinkers – and many of these are younger shoppers buying into the category for the first time.
So it's no surprise nearly every cider brand wants a piece of the action. Having already moved to tap the Dark Fruit crowd with Magners own competitor in late 2017, Magners' latest NPD is positioned as being slightly more upmarket – there's more than a whiff of pink gin to the launch.
The drink itself is billed as being "semi-sweet and bursting with apple flavour" (4% abv). It rolls out through Matthew Clark from the start of July.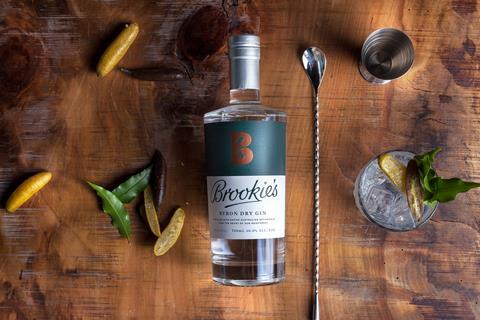 Brookie's Gin
Australian gin brand Brookie's has set its sights on growing in the UK with the launch of two SKUs, its core Dry Gin and 'Slow' Gin.
The distillery itself is situated in the Byron Bay area of Australia, which is surrounded by sub-tropical rainforest, from which the owners source many of their ingredients. The 'Slow' Gin, for example, substitutes traditional sloe berries for Davidson plums, an indigenous rainforest fruit. Other local botanicals used include Byron Sunrise finger limes, aniseed myrtle, native river mint and raspberries.
It's also launching Mac by Brookie's, a roasted macadamia and wattleseed liqueur, which the brand claims is ideal mixed into an espresso martini.
So far the gins have scored UK listings with posh retailers such as Harrods, Hedonism, Flavourly, Master of Malt and The Whisky Exchange (rsp: £34.95-£39.95).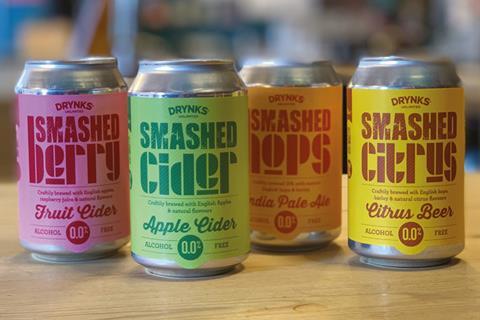 Drynks Unlimited Smashed range
It wouldn't be a Grocer NPD round-up without a look at what's happening in the blossoming low and non-alcoholic sector. Drynks Unlimited claims to be the only UK alcohol-free supplier which uses a cool vacuum distillation system to remove alcohol from its beers and ciders.
So far the brand has unveiled a four-strong range of drinks, called 'Smashed', including Smashed Berry Fruit Cider, Smashed Apple Cider, Smashed Hops IPA and Smashed Citrus Beer (all 0.0%).