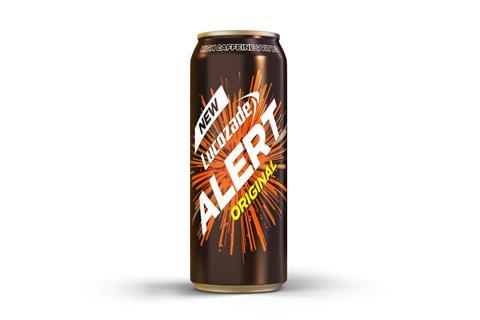 Lucozade has added a new Original flavour to its Alert stimulation drinks range.
The drink – a spin on the brand's core Energy flavour – has joined Lucozade's fledgling stimulation range, which launched in October 2021 and has already racked up £1m in sales just through wholesale and convenience stores, Lucozade claimed.
The Original flavour "remains a strong favourite with consumers, so bringing its unique taste to the Lucozade Alert range is set to grow sales even further for retailers," said the brand, adding it would "help to meet the consumer demand for a stimulation drink which tastes great, is low calorie and more relevant to a wider audience as part of the Alert range".
Suntory Beverage & Food GB&I head of Lucozade Zoe Trimble added: "Over the past year, consumption patterns have changed, drinking occasions have evolved and we know the importance of converting these insights into action through the launch of new flavours, formats and NPD."
Adults had "concerns about tiredness, yet many shoppers still don't think stimulant drinks are for them", she added.
The drink is non-HFSS, and will roll out in 500ml PMP and non-PMP cans from February, backed by a PR, digital and social campaign.
Trimble hinted at further additions to the range to come, adding the NPD was "just the start of our 2022 plans for the Alert range".
It comes as sales of Lucozade Energy were almost totally flat over the past year, rising just 0.001% on last year. However, Lucozade Sport grew its value sales by 21.1% to £124.5m – a £13.4m gain, on volumes up 18.1% [NielsenIQ]. The two drinks are the UK's third and fourth biggest sports & energy drinks brands respectively.