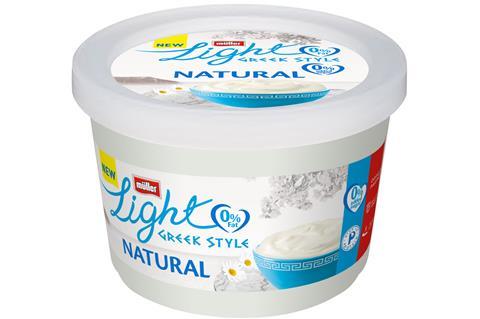 Müller has moved into natural yoghurt for the first time, with a new fat-free, high-protein and zero added sugar range targeted at dieters.
Its three-strong range of Müller Light natural and Greek-style natural yoghurts are rolling out this month into Asda, Morrisons and Sainsbury's.
The range comprises a 450g big pot of Greek style natural yoghurt (rsp: £1.60) as well as singles (rsp: 75p/175g) and six-packs (rsp: £4.09) of plain natural yoghurt, all made with British milk.
It comes in a period of growth in the plain yoghurt segment, which shot up 5.3% in value and 10.3% in the year to January [Nielsen Scantrack 52 w/e 26 January 2019].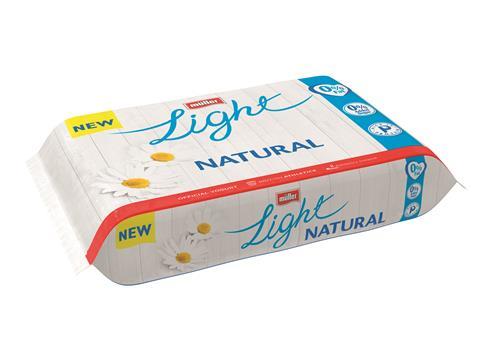 "We're investing in our capabilities, our people and brands to ensure we maintain our market-leading position," chief marketing officer Michael Inpong.
"We'll grow the category by bringing Müller Light into a segment where it has been absent. Whether eaten on its own, or with fruit, nuts or granola, we think this product will appeal to everyone, especially those following various weight management programmes."
The launch will be supported by an ongoing Müller Light multimedia campaign, featuring brand ambassador heptathlete Katarina Johnson-Thompson.
It comes ahead of major reformulations to the Müller Light lineup, which will see the brand ditch all added sugar from its core lines by May. Instead, it will amend its recipes to include a new "less sour" yoghurt culture, which will negate the need to add sugar, thereby reducing sugar content by up to 28%.