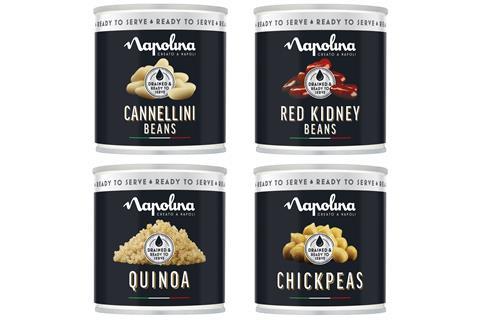 Napolina is claiming a first to market with ready-to-eat canned quinoa.
The quinoa is part of a quartet of new grains and pulses from the brand, which also includes chickpeas, red kidney beans and cannellini beans.
It said the drained, canned quinoa was "a completely new innovation" and "the first product of its kind in the UK market". The range hit Morrisons last week (rsp: 70p/150g).
The NPD is vacuum packed, meaning there is no liquid to be drained. This made them "a convenient and delicious solution that is great for on the go", said Napolina.
Its commercial director Neil Brownbill called them "a tasty protein alternative in response to the growing flexitarianism trend".
The NPD will be supported with a £2m ATL campaign and TV ad playing up "the romance of Italian food".