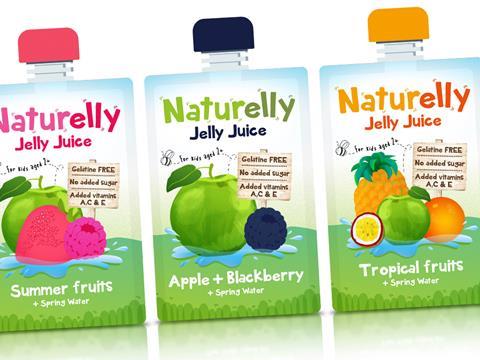 Natural jelly juice brand Naturelly is adding two new variants.

The original 2-in-1 tropical fruits-flavoured drink - which contains non-animal gellan gum fibre to help children feel full - will be joined by apple & blackberry and summer fruits in April (rsp: £1.39).

Launched in independents last November as a "more filling and healthy" alternative to sugary snacks, the brand is made with 100% natural ingredients and contains no wheat, dairy, gluten, nut or gelatine, with each pouch providing one of the 5 a Day. Founders Dean Dempsey and Kate Fenton developed the product after a struggle to find nutritious kids' drinks and snacks when on day trips.