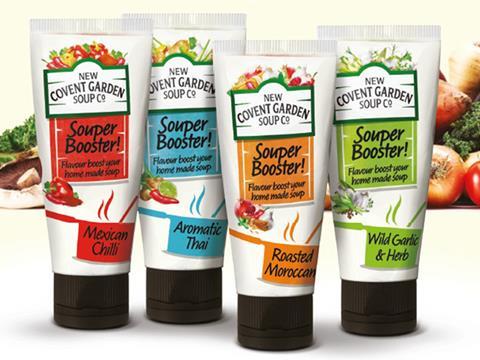 New Covent Garden Soup Co is set to launch its range of cooking pastes into retail.

Owner Hain Daniels said the Souper Booster pastes - designed to add flavour to homemade soups - had been a hit with consumers since launching on the brand's website earlier this year. Selling online at £2 each - or four-for-£7 - they are available in four flavours: Aromatic Thai, Wild Garlic & Herbs, Roasted Moroccan, and Mexican Chilli. More than 12,000 Souper Booster tubes were requested in fewer than 24 hours after they were promoted online, according to the supplier.

The ambient pastes would launch in stores later this year, said a spokesman for New Covent Garden Soup Co.