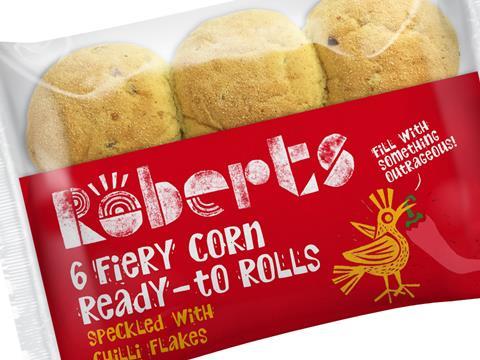 Roberts Bakery has rebranded as Roberts, with a new identity, positioning and raft of NPD.
The move was to stem the decline in wrapped bread and "challenge consumers and customers to think differently about bread and bakery", the Cheshire brand said.
A revamped, 13-strong lineup will roll out on 4 September, including Roberts' core wrapped loaves and new Gin & Tonic Fun Buns, Fiery Corn Ready-to Rolls and Seriously Seeded Bloomer.
The rebrand – supported initially by a £500,000 multichannel push – was "a massive step-change in philosophy, market proposition and commitment to NPD" said Roberts MD Stuart Spencer-Calnan.