Male grooming is going au naturel. The clean eating and wellness trends that are all too familiar in food and drink have made their way into the personal care aisle, prompting a wave of new stripped-back men's skincare products boasting natural ingredients. Here's our pick of the best: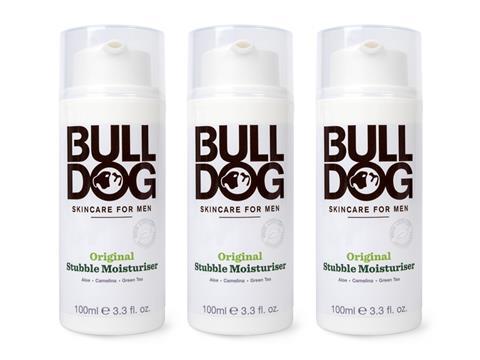 Bulldog Stubble Moisturiser
£5
Launched in February, this product combines natural ingredients like aloe vera and camelina oil to soothe skin and soften stubble. The brand says this particular moisturiser was highly anticipated for its ability to make stubble more "kissable" and prevent any discomfort or rashes on a partner's face from rough facial hair. Listed in Asda.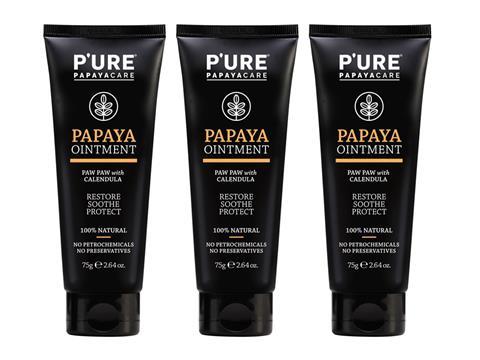 P'ure Papayacare Papaya Ointment
£8.99
Created by a new Australian brand, this all-purpose ointment is made with fermented organic papaya (or paw paw to Aussies) to lock in the fruit's papain enzyme, which the brand says restores and soothes skin. Free from parabens, palm oil and petroleum, this product can be used as a moisturiser for the face and body or to protect minor cuts, burns and stings. Listed in Holland & Barrett.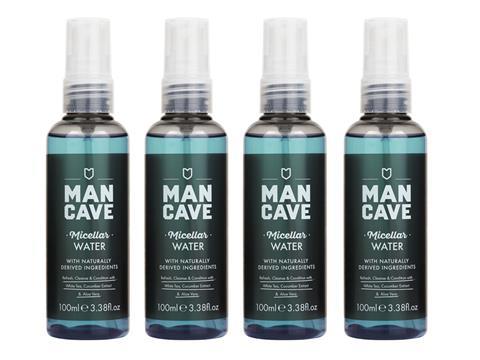 Man Cave Micellar Water
£6
The 'all-natural and cruelty-free' male grooming brand claims this cleansing water is the first of its kind for men in the UK. Using micellar technology, which is now prolific across women's skincare, this cleanser draws dirt from the skin when used with a cotton pad. Man Cave says the no-rinse formula and travel size spray bottle is ideal for keeping fresh on the move and "skin is also left feeling soft and moisturised with vitamin B5 to help avoid stripping the skin of beneficial oils". Man Cave is listed in Ocado and Waitrose.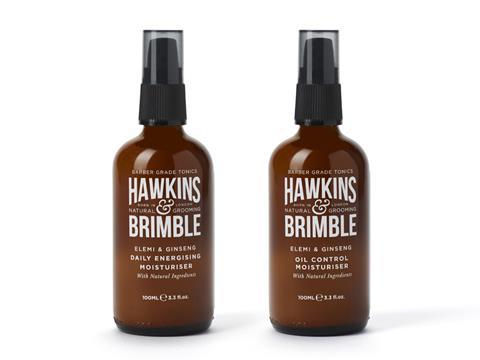 Hawkins & Brimble - Daily Energising and Oil Control Moisturisers
£14.95

Both sporting vintage-style glass packaging, the brand says these mosturisers "epitomise cool Britannia". The daily energising variant contains Avena sativa kernel oil and oatmeal extract, which the Hawkins & Brimble claims "feeds skin with fortifying omegas 3 and 6 and vitamin E to help boost skin's defence against dullness and roughness". The oily skin variant "tackles excess sebum production and mops up excess oil" while added ginseng helps to brighten and tone. Listed in Waitrose and Ocado.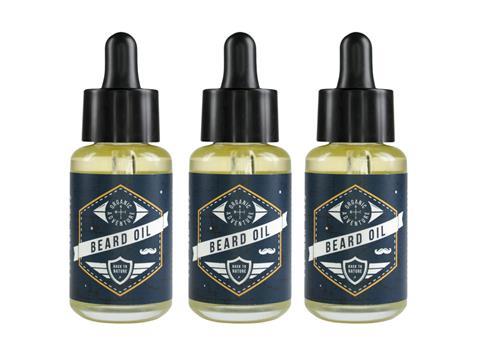 Benecos Beard Oil
£6.95
Combining a blend of organic argan, sunflower and sweet almond oils, this Vegan Society-certified product promises to nourish and soften the skin and beard. The rapid-absorption formula contains lavender and rosemary essential oils - which the brand claims prevents infections and dandruff while promoting hair growth. Listed in independent health stores.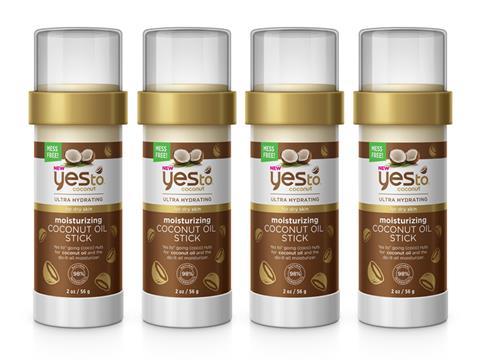 Yes To Coconut Moisturising Coconut Oil Stick
£9.99
Made with 98% natural ingredients including coconut oil, the unisex skincare trend ingredient of the moment, this non-greasy moisturiser stick is designed for targeted hydration and will "keep the skin smooth and nourished all day long". According to the brand, the mess-free stick format makes the formula perfect for use while on the go and melts into the skin within seconds for "instant hydration". Listed in Ocado.