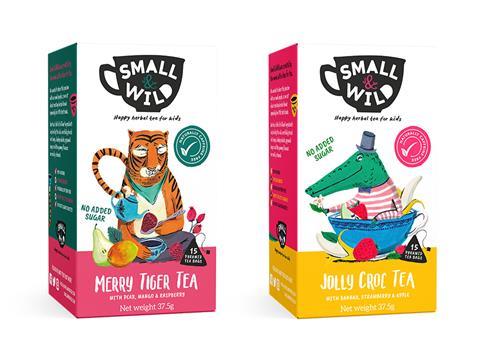 Startup Small & Wild has added a double pack of its herbal infusions for kids, designed to encourage youngsters to make iced fruit tea.

Friendly Fruity Duo (rsp: £10) comprises 15 biodegradable pyramid bags of each of the brand's Jolly Croc (banana, strawberry & apple) and Merry Tiger (pear, mango & raspberry) variants, with a guide to making the tea.

Small & Wild launched in November as an alternative for children to sugary soft drinks.