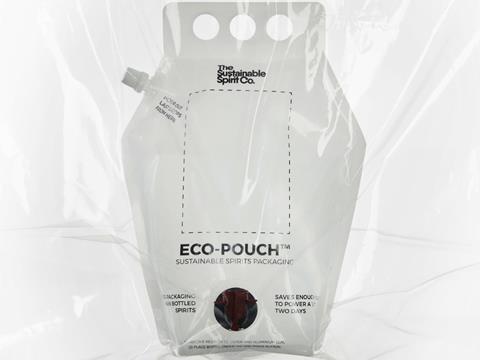 The Sustainable Spirit Company has unveiled a raft of NPD that will be available in 'eco-pouches' ahead of plans to boost its environmentally conscious drinks in the off-trade.

The brand, which makes Boxer Gin and Element 29 vodka, is set to launch Toti, a white rum, in June, which will be available in 2.8-litre eco-pouches as well as glass bottles. It has partnered with conservation group Sea Shepherd in a tie-up that will see 15% of the profits from each bottle sold go to supporting marine conservation in the Caribbean (rsp: £23.95-£26.95).

Dark Reserve and Toasted Spice variants will follow down the line, as well as a new Tequila brand, called El Horno, a 'slow roast' tequila pencilled for autumn release.
The Sustainable Spirit Company was "looking to develop our off-trade presence into premium supermarkets, having built a strong following in the on-trade", said its founder Mark Hill, adding it was "in discussion with several outlets and chains" to install eco-pouch refill stations for the brand's reusable bottles to further boost their sustainability credentials.

Boxer Gin and Element 29 are already available in the refillable eco-pouches as well as bottles, which the brand claims reduces packaging by 95% compared to traditional bottles and is 45% lighter to transport.

The pouches, made from poly laminate, were "inspired by the wine industry and the bag-in-box concept", said the brand, with an eye to "changing perceptions of sustainability in the spirits industry".