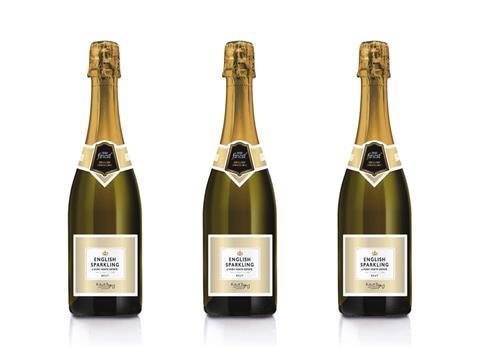 Tesco hopes to slake shoppers' growing thirst for domestic fizz with the launch of a Finest English sparkling wine, in stores from next week.

The Hush Heath English sparkling wine, which will retail at £17.50 a bottle, comes from the Hush Heath estate in Marden, Kent, set up by entrepreneur Richard Balfour-Lynn and home to the award-winning Balfour Brut Rosé.

Made from Chardonnay, Pinot Noir and Pinot Meunier grapes, Tesco described Finest Hush Heath as a "crisp and fresh sparkling wine, highlighting the strengths of English wine from the South East of England".

The launch is another major boost for the rise of British plonk, which has been gathering a bigger following of late.

In July, The Grocer reported that 11% of consumers favoured English wine over Spanish, South African and New Zealand varieties when it came to quality perception, according to exclusive consumer research by Harris Interactive.

"Customers now view sparkling wines as a tipple of choice, and not just as something for celebrations," said a Tesco spokeswoman.

"We are seeing some fantastic quality English sparkling wines coming through that rival many of the familiar and traditional favourites from France and Italy."

Tesco added that it was achieving strong sales from its value Champagne (£9.95) and Prosecco (£5.50) lines.