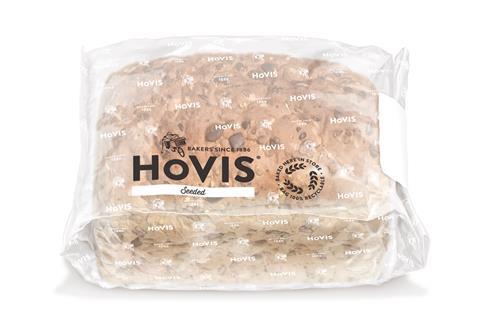 Tesco is to begin baking Hovis-branded loaves in its in-store bakeries.
The bakery giant has partnered with the supermarket on a duo of posh loaves to be sold over its bread counters, inspired by its pre-wrapped Tasty Wholemeal and Seed Sensations loaves.
Having the loaves baked in-store would "bring a new dimension to the Hovis range and cater to the growing consumer demand for more premium breads", said Hovis.
They are part-baked by Hovis before delivery to stores, and will be sold packed in 100% recyclable bread bags.
Hovis marketing director Jeremy Gibson said Hovis hoped the NPD would prove "a positive contribution that will help to boost the range and volume of bread available at a time of unprecedented consumer demand.
"Hovis has increased production to meet higher demand and the introduction of these premium in-store baked loaves, with Tesco, offers more choice."
The news comes months after Tesco announced plans for a major shake-up of its in-store bakeries.
The changes – which come into force this month – will see the retailer focusing more on part-baked in-store breads than those baked from scratch.
Tesco said at the time the move would allow it to showcase a wider range of options demanded by modern shoppers, such as wraps, bagels and flatbreads. However the move put 1,800 jobs at risk of redundancy.
The NPD comes on the back of another major launch from Hovis last week, a 'Fabulous Fibre' loaf containing inulin, which has been linked to improved digestive health.