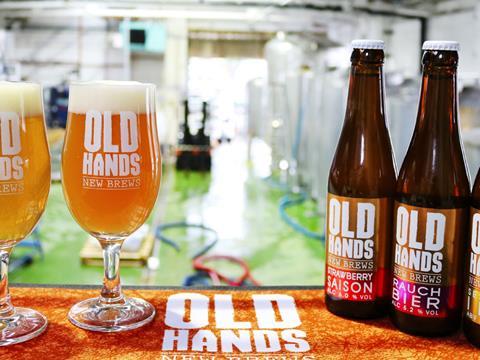 Microbrewery Twickenham Fine Ales has expanded its recently launched Old Hands craft range with what it claims to be the first brew in the UK to be made with American hop Denali.
Denali American Pale Ale is a 5.5% abv brew described as "packed with big bold flavours" of pineapple, citrus and pine. It is available from this week in 330ml cans, the first of Old Hands' beers to come in this format.
The use of the hop would help cement the brand's position as a "pioneering beer maker" said marketing director Ben Norman.
"Twickenham Fine Ales was a forerunner for the use of now popular American hops, and we're proud to continue pushing brewing boundaries and enhancing the drinking experience for consumers by introducing and brewing unique hops and flavours," he said.
Launched in November last year, Old Hands comprises four additional beers.