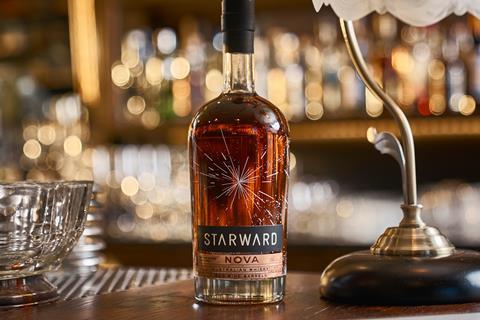 Starward Nova
Aussie whisky brand Starward has been steadily making waves in the UK over past years, since winning an investment by Diageo's incubator wing, Distil Ventures, in 2015.
Its latest launch is Nova, a 41% abv single malt exclusively matured in Australian red wine barrels sourced from vineyards local to its Melbourne distillery (rsp: £50/70cl).
Starward was "pushing the boundaries of what a whisky can be and bringing a fresh approach to a new generation of whisky drinkers", said Katherine Hagan, director of its UK distributor Axiom Brands.
The brand's founder David Vitale previously told The Grocer that, thanks to Melbourne's "highly dynamic" climate, there was no need launch any whiskies older than three years, billing the region as "an accelerated environment" for aging spirits.
That doesn't mean Starward isn't interested in innovation. The past year has seen it launch a posh bottled RTD and team up with cruiseline Cunard to age a whisky aboard one of its ships on a round-the-world trip, exposing the barrel to different climates and temperatures as it matures.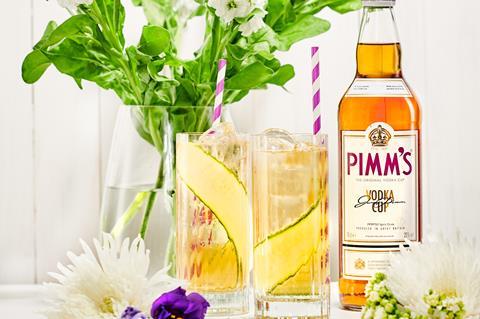 Pimm's No.6 Vodka Cup
Pimm's has pinned its hopes on an improvement in this summer's weather with the re-launch of its No.6 Vodka Cup (25% ABV).
The bottle (rsp: £18.99) will aim to capture "the true essence of British summertime" and will be distributed exclusively through premium London wine merchants Justerini & Brooks.
It promises to provide a nose containing "bursts of orange, rich toffee, dried food and fresh herbs" and a palate which will provide "an explosion of vanilla and honey, cloves, cinnamon and dried fruits."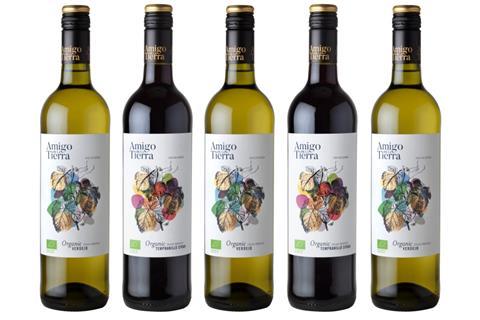 Amigo de la Tierra
Wine distributor North South Wines has added a "bang on trend" range of organic vegan Spanish wines.
The 'Amigo de la Tierra' range will initially comprise of two SKUs, an Organic Verdejo 2018 and an Organic Tempranillo/Syrah 2018 blend (rsp: £7.50).
Both new wines will be aimed at "environmentally savvy" consumers and their release follows the firm's commitment to make 70% of its portfolio "vegan-friendly" by 2021.
"Our new 'Amigo de la Tierra' range ticks so many boxes for the independent and on-trade sectors," said buying & marketing director, Joy Edmondson.
"The wines are certified organic, they are vegan-friendly, the packaging is stylish and contemporary, and the wines are very attractively priced."
The two wines are from the Castilla-La Mancha region with the Verdejo coming from trellised grapes and the Tempranillo & Syrah from bush vine grapes.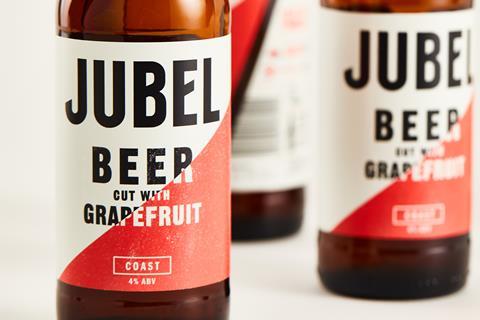 Jubel Coast Lager
Fruit beer brand Jubel has added a new lager, called Coast, which is infused with grapefruit (4% abv).
It's the third launch for the brand, which recently debuted in Sainsbury's as part of the retailer's future brands initiative (rsp: £1.80/330ml). It launched with 600 listings, which were doubled after its first four months on sale.
The drink itself is billed as delivering "the refreshment of a fruit cider with the sessionability of a crisp lager". It is contract brewed at St Austell in Cornwall.
"When you want something refreshing, hop-forward beers can be too bitter and fruit ciders too sweet, so we set out on a mission to pioneer a new style of craft beer that is a more inclusive alternative to make craft beer accessible to more people," said the brand's founder Jesse Wilson.
April saw Jubel sell a minority stake to cider giant C&C, the owners of Magners and K, for an undisclosed sum, which is expected to significantly boost the fledgling brand's distribution - C&C owns wholesalers Matthew Clark and Bibendum.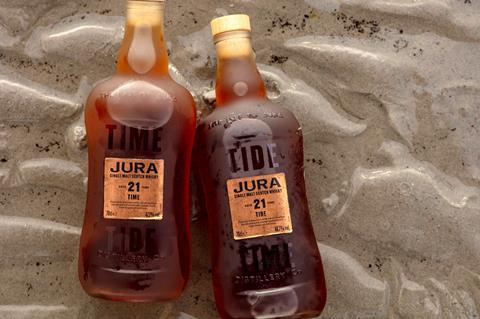 Jura Tide & Time
Jura has added a duo of 21 year-old single malts, Jura Tide and Jura Time, designed to "offer a unique point of difference for collectors" (rsp: £150/70cl).
Tide (46.7% abv) is billed as a dram with "spicy depth", which offers "a lively fusion of lemon cake, ginger and creamy caramel," with macaroon, all-spice and gingerbread on the palate.
Time (47.2%), meanwhile, " begins with aromas of honeyed chocolate, coffee mousse and soft, creamy toffee opening up to hints of lemon curd, lime marmalade and ginger cake with a whisper of salted peat smoke before making way to fig syrup and tropical fruit salad". However, time will initially be sold as a travel retail exclusive.
The brand, which relaunched its core range last year, was "determined to establish a gateway to a more super premium offer from Jura and these two new whiskies now fulfil this ambition", said owner Whyte & Mackay head of international malts Kirsteen Beeston.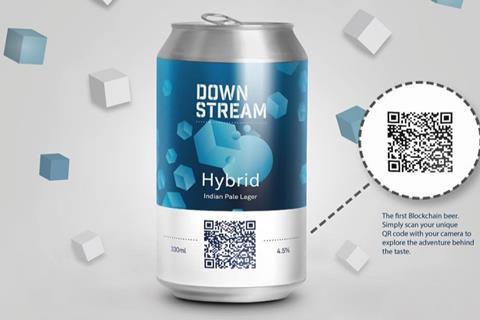 Downstream Hybrid IPL
Irish Craft Beers has more than doubled its listings with M&S for what it claims is the world's first "blockchain beer".
Downstream Hybrid IPL (4.5% ABV), which is brewed at Boyne Brewhouse, will roll out in 150 more stores in France and the Channel Islands after sales of more than 40,000 cans following its first listing at the retailer in January.
The Indian Pale Lager (rsp: £2/330ml) uses blockchain to provide consumers with "100% authentication" of provenance for all its ingredients. It promises "masses of tropical fruit, grapefruit and sweet stone fruit aroma" with hints of pine.
"We're very much looking forward to bringing more exciting products like this to the UK market," said founder of Ireland Craft Beers, Shane McCarthy.
"Irish producers are at the forefront of innovation, marrying years of experience and tradition with the very latest technology to create industry leading products.
"Downstream is a stand out example of this, with insight, expertise and passion creating a truly trailblazing product, that has been incredibly well received by consumers."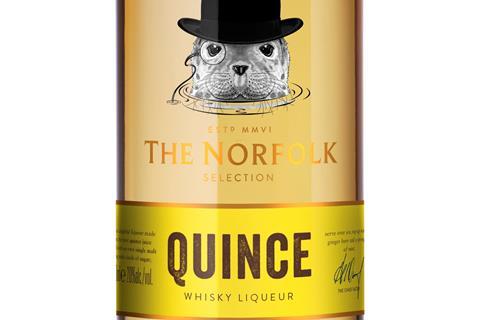 Norfolk Whisky Liqueurs
Thetford-based distillery The English Whisky Co. says it wants to shake up the "stagnant" whisky sector with two new liqueurs in uncommon fruit flavours.
The Norfolk whisky liqueurs (rsp: £19.99) will come in quince and redcurrant flavour. The firm said the fruits will be combined with "hand-distilled English single malts" (20% ABV) and will be available from its website.
"We are very excited to launch these two new liqueurs, which bring new innovation to [the] sector," said co-founder of The English Whisky Co., Katy Nelstrop.
"Whisky makes the perfect base for a delicious liqueur and we've chosen fruits that blend really well to create a delicious, sweet and satisfying drink. They are also fantastic as a base for cocktails."