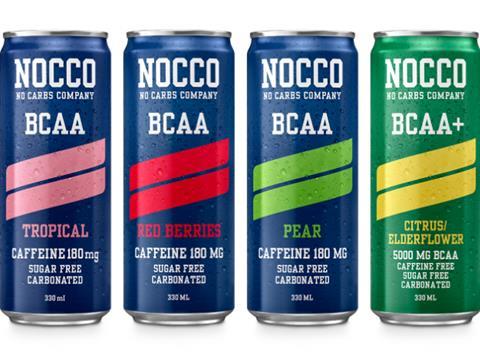 Vitamin Well, the Swedish functional food & drink supplier, has established a UK arm with the aim of increasing distribution for its two on-the-go sports nutrition brands.
Nocco energy drink and Barebells protein snacks are already available in the UK, but this is the first time Vitamin Well has run its own operation in this country.
The four-strong lineup of Nocco is sugar-free and enriched with vitamins and branched-chain amino acids (BCAAs), the 'building blocks' of protein that "reduce the rate of muscle breakdown after exercise". Red Berries, Tropical and Pear variants contain 55mg of caffeine per 100ml and 758mg of BCAAs, while Citrus & Elderflower is caffeine-free and has double the added amino acids.
Vitamin Well intended to sell Nocco in gyms, supermarkets, forecourts and independents, it said. It would appeal "not only to consumers who know about sports nutrition and want BCAAs, but also to a mainstream health-aware audience" said the company's UK managing director, Matt Hollier, a former commercial director of 9Brand Foods.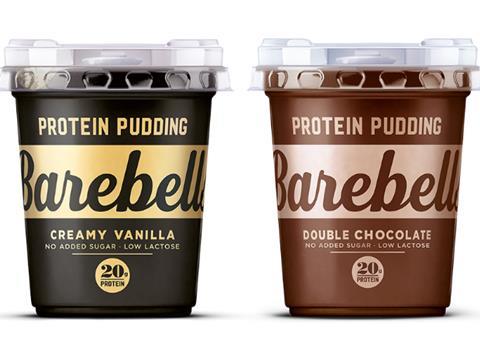 Nocco will be distributed along with Barebells, Vitamin Well's portfolio of protein-enriched low-sugar options for breakfast, snacking and dessert. The brand's latest addition is a quartet of pudding pots, each featuring 10mg of protein per 100g.
Containing whey protein, Barebells Protein Pudding is available in Coconut Dream, Creamy Vanilla, Double Chocolate and Strawberry Supreme (rsp: £1.99/200g).
Barebells and Nocco would create incremental value growth in the functional food and drink segment "by bringing new health-conscious consumers into traditional categories like energy drinks and protein bars" said Hollier.