Against a backdrop of vegetarian and vegan consumers growing in number, and concerns over the environmental impact of meat consumption, retailers are facing an uphill climb when it comes to driving meat sales.
Yet few supermarkets make a concerted effort to make the category more engaging or less intimidating, preferring instead to fall back on the easier, cheaper alternative of centrally processed and packed meats housed in unmanned chillers, says Bryan Roberts, global insight director of tcc global.
In the first instalment of a new series on store design, he takes a look at a few examples of best practice from retailers looking to add value through serviced meat counters.
Carrefour (Poland)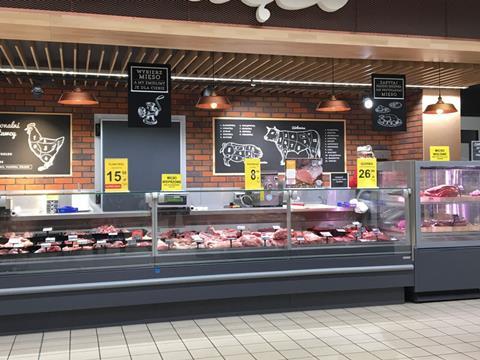 Carrefour Market supermarket in Poland takes a decidedly hands-on approach to added-value services with the offer to mince any cuts of meat directly at the counter.
The same store also does a great job of adding in-store theatre through a meat smoker (below).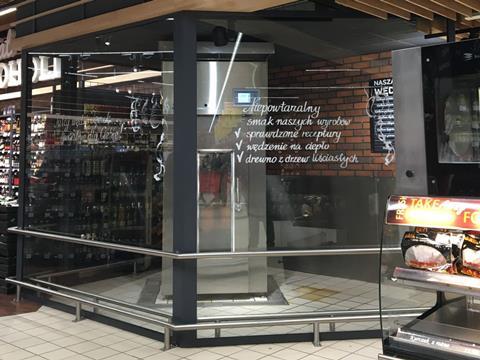 Lowes Food (USA)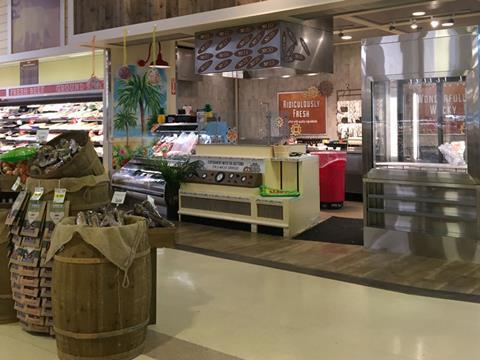 A way to add authenticity, and drive demand, is through on-site processing and manufacturing. An extra bonus from this approach is a bit of instore theatre and, in the case of smoking, some rather pleasant aromas. Lowes Foods' famous Sausageworks concept in the USA (positioned as 'If Willy Wonka had made sausage instead of chocolate') is a great example.
Markthalle (Germany)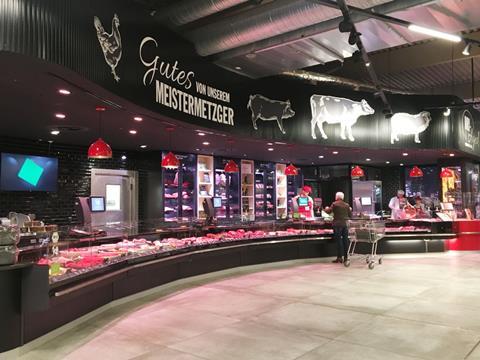 Meat counters can often veer towards the clinical and sterile, but a touch of mindful décor can really help to bring the category alive. One of the best examples I have seen is Markthalle – the upmarket offshoot of German hypermarket chain Real.
Asda & Morrisons (UK)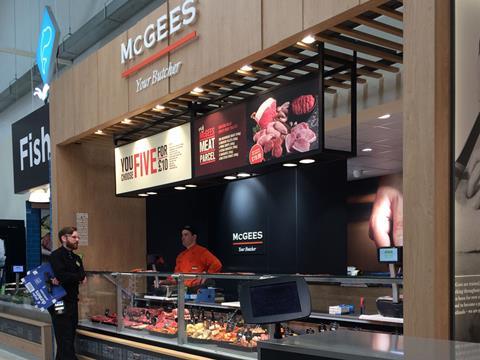 Having fully trained, skilled butchers is obviously an expensive option, despite the benefit it might bring to the shopper. One option we are seeing, mainly in the UK, is the deployment of third parties to run meat counters on the behalf of the retailer.
The downside? Cannibalisation of meat sales elsewhere in the store. The upside? Higher traffic and better product/service. Good examples are Morrisons with a halal counter (below) and Asda, which has brought in McGees counters.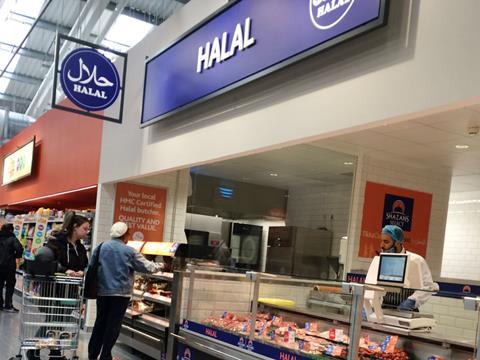 Carrefour (France)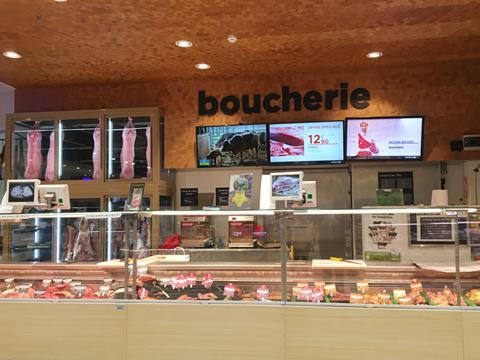 Digital signage can often be overlooked in general, but particularly in fresh categories like meat. However, a number of European retailers have successfully deployed digital screens, providing information, inspiration and visual appeal. One of the best example is from Carrefour in France.
Stew Leonard's (USA)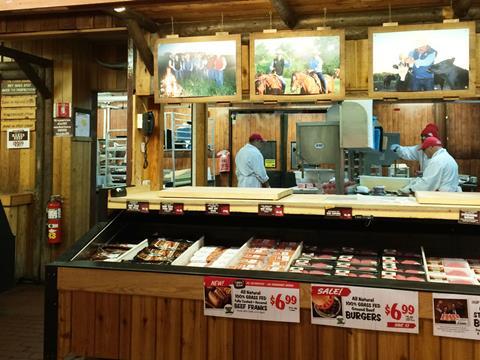 Provenance is an increasingly importance attribute in grocery – nowhere more so than in meat. Acclaimed US retailer Stew Leonard's provides video screens to depict the ranches from which its beef is sourced, adding an extra layer of credibility and authenticity. The visibility of the butchers working in the backroom is another nice touch.
Sainsbury's (UK)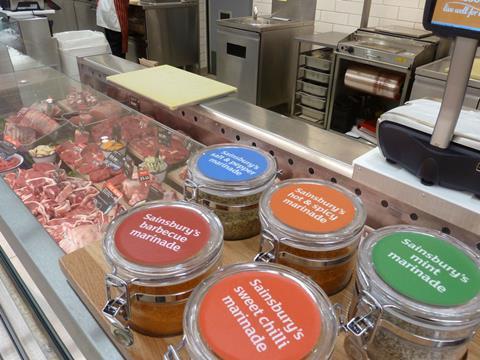 One way to drive traffic to meat counters is through providing added value services. One light-touch is demonstrated by Sainsbury's – through the provision of free marinades for any counter-bought meat.
Edeka (Germany)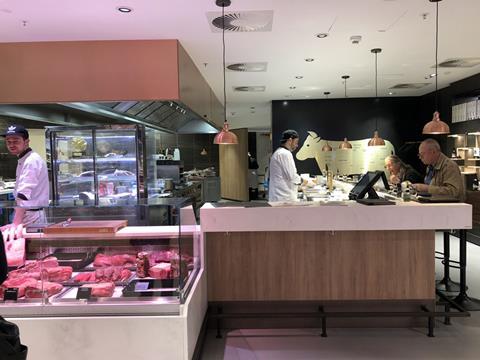 What better way to prove the quality of meat than cooking and serving it to order alongside the meat counter? Superb stuff here from Edeka in its recently opened flagship in central Düsseldorf.
Similar to Carrefour France, the same store also does a great job with digital signage (below).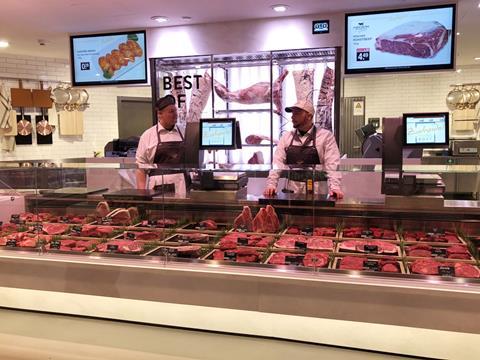 So UK supermarkets take note: while it might be tempting for retailers to take the low-cost option and ditch proper butcher's counters, they could well end up missing a trick in terms of engagement, theatre, added value and quality perception.