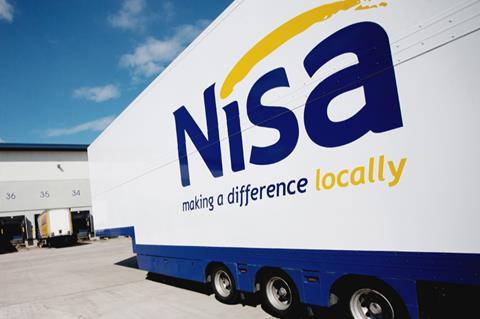 Nisa retailers have hit back at the symbol group's decision to move its three-week price listing and order form (PLOF) to a weekly alternative.
The PLOF, which acts as a catalogue for Nisa pricing and product updates, is now being uploaded to Nisa's ordering platform every Friday afternoon, just over seven days in advance of the pricing going live.
Nisa said the move to a weekly price file, which came into effect last month, meant it could be more responsive to market dynamics to ensure retailers could remain competitive.
Retailers, however, have argued the change in schedule has opened up a gateway for Nisa to be "more agile" in pricing, allowing it to raise prices more quickly.
"They are not publishing prices until a week before rather than three," said one multi-site Nisa retailer. "They dressed this up as a method of improving accuracy and a benefit to us. To me it is what it is – a means of increasing prices quicker."
Others said the increased level of weekly admin would make it harder to stay on top of more frequent price changes.
"Weekly updates are more difficult for us to manage and we will be constantly chasing our tails as prices keep moving," said Rav Garcha, who owns four Nisa stores in the west Midlands.
Cotswolds-based retailer Harj Dhasee added: "It's more work, more headache, and more trying to keep on top of everything. It's adds more time to our workload and we could end up missing important information."
However, Amrit Singh, owner of Nisa Local H & Jodies in Walsall, said the move could have a positive impact on his workload.
"Every three weeks, the PLOF update was huge because there's been so many price changes during that time, especially in this economic climate. Now it just means the amount of work you're going to do will be divided down weekly. It becomes a little and often job."
In terms of pricing, he added: "While there is an opportunity for Nisa to now increase prices more frequently with the new weekly schedule, this could work to our advantage when there are price decreases.
"Under the three-weekly PLOF, that didn't necessarily mean you had cheaper products for longer, because in the same sense you could have more expensive products for longer if there are price decreases. Now, these will be more regularly updated."
He said he also welcomed more attention to the PLOF in terms of bringing better informed updates on NPD, discontinued products, promos and pack size changes.
A Nisa spokesman said: "Recent changes to the PLOF strategy were made to allow Nisa to be even more responsive to meet the needs of our retailers and enable Nisa to offer competitive pricing across all categories.
"Nisa will continue to review the efficiency of the new PLOF strategy and have already made some adjustments to our weekly pricing files based on some key conversations with a number of retailers."