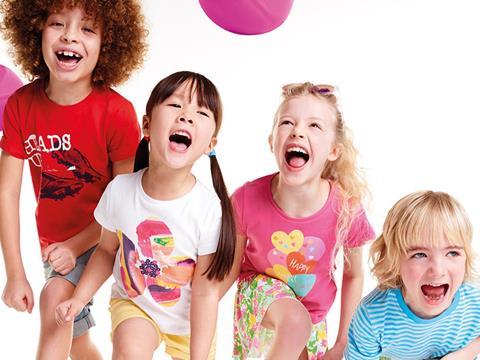 Morrisons has earned a place among the UK's top 20 fashion retailers, according to the latest research from Kantar Worldpanel.

The supermarket group's Nutmeg brand, a range of children's clothing for newborns to kids aged 13 as well as adults' essentials such as underwear and nightwear, recorded more than 3.1 million transactions for the 12 months to the end of January.

Its position in the league at number 20, based on market share, is the first time it has featured since Nutmeg launched in 2013.

Morrisons and Kantar refused to reveal comparative data with 2015, but The Grocer understands Morrisons displaced Dorothy Perkins.

The retailer, which is midway through rolling out the fashion brand across its stores, is placed just behind Amazon, which is ranked 19th.

Primark, George and M&S are first, second and third respectively, followed by Tesco in fourth place, while Sainsbury's is placed sixth, ahead of Matalan, New Look and SportsDirect.com.

Nutmeg is currently available in 304 of Morrisons' 498 outlets, and will be available in all stores by the year end.

One in 10 UK female shoppers in the 35 to 55 age group bought the brand last year, according to Morrisons.

Nutmeg category director Christine Bryce said sales had increased by a quarter over the past year, and there was still room for growth as the company aimed for a presence in every supermarket before December. The retailer is also looking to increase the scope of the range to include more women's fashion lines.

"We'll continue to work at raising awareness of Nutmeg and introducing even more customers to it by providing good quality and excellent value," she said.